Iraq Bans Social Media, Citizens Use Hola VPN Service To Fight Back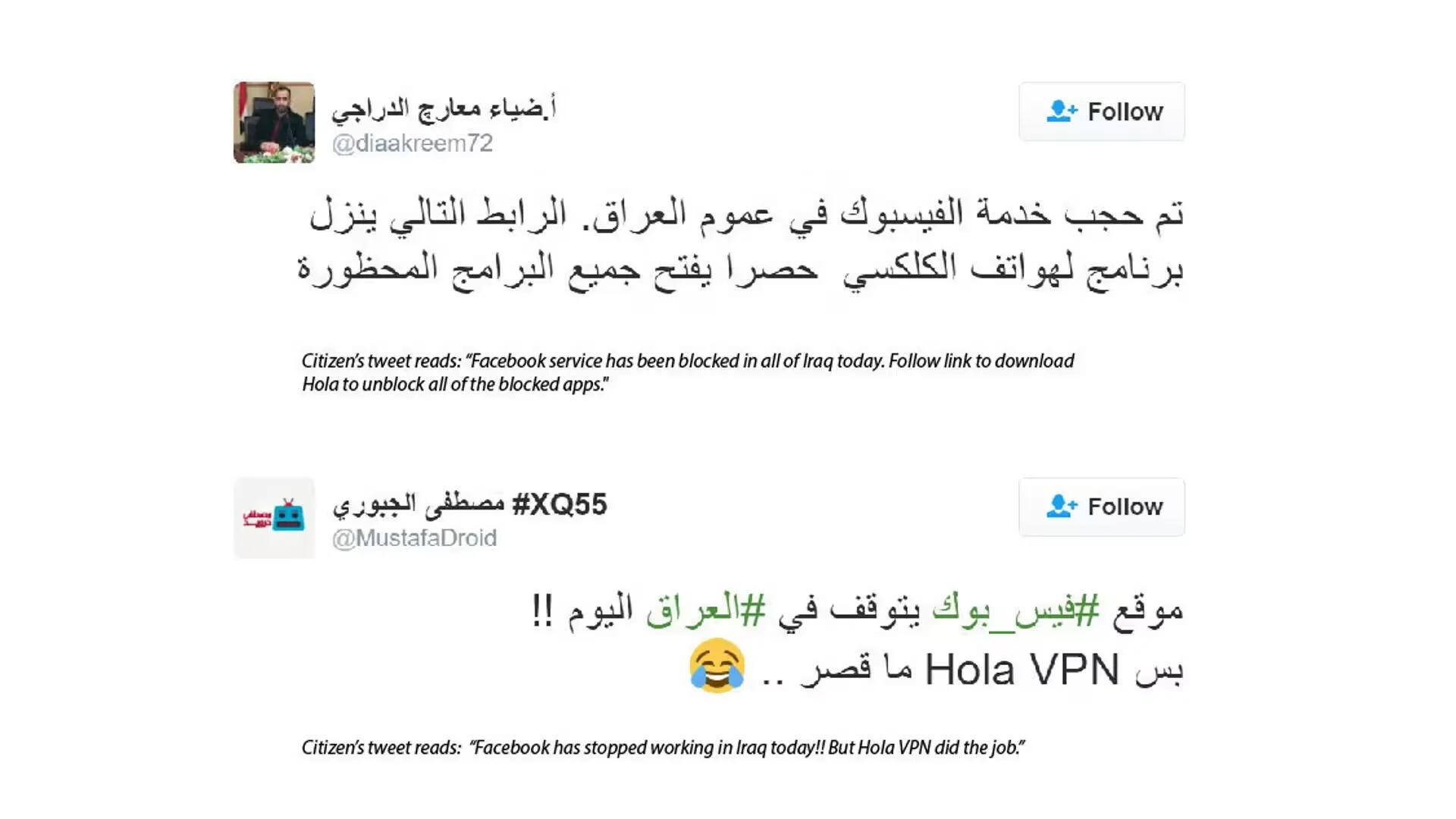 On Friday, the government of Iraq has blocked access to social media sites like Facebook and Twitter in its country. According to Aliraqnet, a free independent newspaper, the ban was in place to prevent citizens from organizing anti-corruption demonstrations. However, the government claims that the ban is in place to protect its citizens.
While the government reasons may seem valid, banning websites, particularly social media have always have a negative effect as it led to censorship of the citizens' basic rights. In the hours following the ban on social media, Iraqi citizens decided to fight back by using VPN service to access the blocked sites. This resulted in a massive surge in downloads of Hola VPN client resulting in over 100,000 installs.
Access to information should be a basic human right, and yet governments continue to restrict their citizens' Web access.

Hola's P2P technology lets people help people to remove barriers and makes the web worldwide again.
The main reason masses of Iraqis turned to Hola is that unlike other VPN providers, the Hola VPN uses a peer-to-peer (P2P) proxy technology that makes the service free for noncommercial use. The Hola application redirects the request to go through the computers and internet connections of other users in non-blocked areas, thereby circumventing the blocking. However, the service also gets heavy criticism, much of it stems from the fact that many free users are unaware that their bandwidth is being used by other users or is being resold to users of Luminati, a paid version of the Hola.
This is not the first time users have used VPN services like those that Hola to circumvent government bans. Earlier in May, when Vietnam government banned Facebook to prevent citizens from rallying and demonstrating against it, many Vietnamese used Hola to access the social network.