iPad Air 2 And iPad Mini 3 Rumors Reveals Specs Information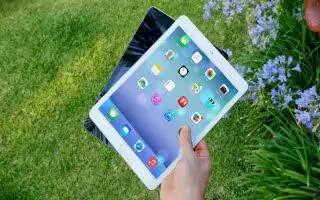 Apple is expected to reveal the new iPad models (iPad Air 2 and iPad Mini 3) on the Oct 16 media event. According to the report, Apple is already mass producing the new iPads ahead of this media event, so the product shouldn't receive any major change in the specs. It is also heavily rumored that Apple will release the next version of it Mac operating system, OS X Yosemite.
The iPad Air 2 is the 6th generation of the original iPad and is expected to outdo its predecessor. KGI analyst Ming-Chi Kuo speculates that the iPad Air 2 will come with an Apple A8 processor and it could have 2 GB of RAM, also predicts that the iPad Air 2 will have an 8MP rear camera, while the front camera will be increased to 1.5MP.
Expected to be thinner and lighter than its predecessor, the iPad Air 2 will reportedly have the same 9.7 inch screen with a resolution of 2048 * 1536. It will sport the Touch ID, and according to Bloomberg, sources close to the production of the iPad Air 2 suggest that there will be a new color option for the gadget. There are plans to manufacture a gold version of the tablet along with the usual grey and silver options.
The iPad Mini 3 is expected to likewise have the Touch ID fingerprint sensor and will reportedly have an 8MP iSight camera and 1.5MP camera on the front. It's very likely that the iPad Mini 3 will stick with the same 7.9 inch display as its predecessor with a 2048 * 1536 resolution.
The iPad Air 2 will be priced at $500, while the iPad Mini 3 price will likely start at $399.