iPad Mini 3 Launched With Fingerprint Sensor At $399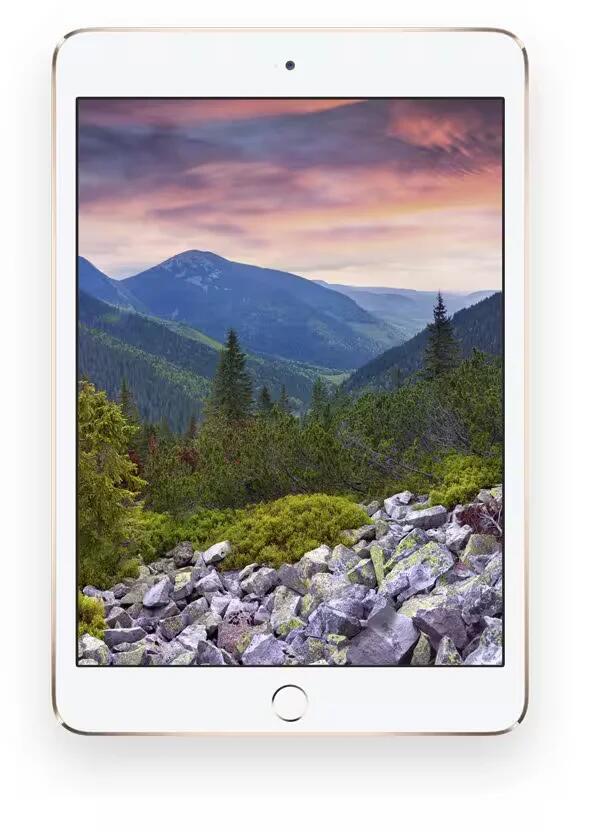 The latest iPad Mini 3 seems identical to last year's Mini 2 except it brings the fingerprint sensor, it will be pre-ordered from Friday and starts' arriving at next week, priced at $399.
The iPad Mini 3s main new feature is Touch ID fingerprint scanning, and it retains the same 7.9-inch Retina screen, A7 processor, and 5-megapixel iSight camera. iPad mini 3 doesn't even have the new A8 processor found in the in the iPhone 6 and iPhone 6 Plus, or the A8x processor found in the iPad Air. Apple's new smaller tablet also lacks the impressive camera optics of the larger model; instead it's got a 5MP iSight camera.
Aside from the Touch ID home button, it's identical: a Retina display up front, chamfered edges, and an aluminum rear shell. Like the new iPad Air 2, it too now comes in gold. In addition to securing the tablet itself, the sensor will enable the Mini 3 to work with Apple Pay, the company's mobile payment service.
It starts at $399 for 16GB in Wi-Fi only and runs up to $729 for a 128GB + LTE model. Pre-orders begin tomorrow, and ships by the end of next week. The previous iPad mini with Retina display; now known as iPad mini 2; has received a price cut and can now be bought for as low as $299. And the first, non-Retina iPad mini now costs only $249.
The cellular models of the iPad Air 2 and iPad Mini 3 include the new "Apple SIM," which allows US and UK users to "choose from a variety of short-term plans" from different carriers and avoid longer-term contracts in the process. Also, when traveling, users can pick a short-term data plan from a local carrier through the Apple SIM, instead of getting a separate international SIM.
The iPad Mini 3 is up for pre-order on October 17, and will ship by October 24. There are three colors available; white, grey, and gold with three internal storage options. Below is the price list for each.
iPad Mini 3 16GB Wi-Fi model - $400
iPad Mini 3 64GB Wi-Fi model - $500

iPad Mini 3 128GB Wi-Fi model - $600

The tablet with cellular connectivity

iPad Mini 3 16GB - $530

iPad Mini 3 64GB - $630

iPad Mini 3 128GB - $730

The iPad Mini 3 main specs

7.9-inch IPS LCD screen with LED

2048*1536 resolution

5MP rear iSight camera

1.2MP front camera

Apple A7 processor

1GB RAM

iOS 8

16GB/64GB/128GB Internal storage

6470mAh battery