Instagram For Android And iOS Gets Post Notification, Color And Fade Tools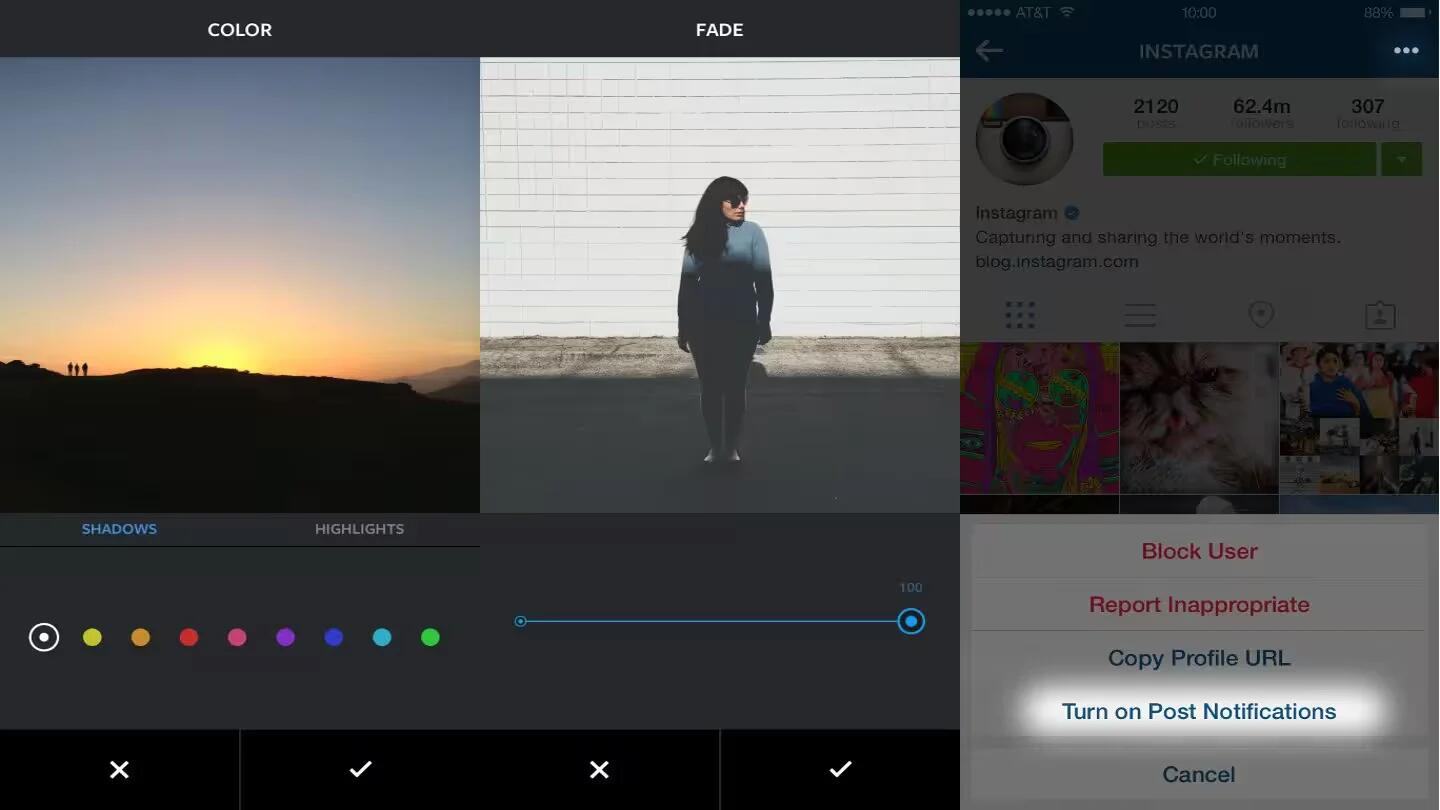 Instagram has added Post Notification and two new photo editing tools, Color and Fade, to its mobile applications for Android and iOS.
Instagram had added new features to its mobile app for Android and iOS. A new Color option allows you to tint the highlights or shadows in your photos using yellow, orange, red, pink, purple, blue, cyan, or green, while the Fade tool allows to soften colors in images.
They also added Post Notification - a long awaited feature that allows you to be notified when a person you follow posts a new photo or video. You can enable Post Notification, by tapping on the three-dot options menu on an account, then clicking Turn on Post Notifications.
Introducing Post Notifications: Get notified when your favorite accounts post a photo or video. pic.twitter.com/2SmigSYP5z

— Instagram (@instagram) April 7, 2015
The new features are now currently rolled out to Android users, so be sure to update your app. For iOS users, Post Notification feature is available now and the new Color and Fade Tools will be rolled out in the next update.
Source: Instagram Blog