How To Use Storage Settings - Samsung Galaxy Note Pro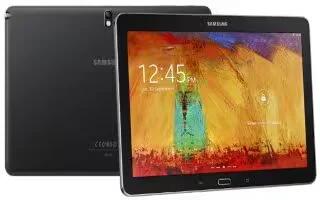 Learn how to use Storage Settings on your Samsung Galaxy Note Pro. View the device memory and usage, or mount, unmount, or format an optional memory card (not included).
Device Memory
The Device memory displays as Total space, Applications, Pictures, videos, Audio (music, ringtones, podccasts, and so on), Downloads, Cached data, Miscellaneous files, and Available space.
From a Home screen, touch Apps icon > Settings icon > Storage.