How To Use Security Settings - LG G Pro 2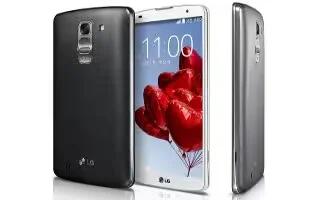 Learn how to use Security Settings on your LG G Pro 2. Use the Security menu to configure how to help secure your phone and its data.
Set up SIM card lock: Set up Micro-USIM card lock or change the Micro-USIM card PIN.
Password typing visible: Show the last character of the hidden password as you type.
Phone administrators: View or deactivate phone administrators.
Unknown sources: Default setting to install non-Play store applications.
Trusted credentials: Display trusted CA certificates.
Install from storage: Choose to install encrypted certificates.
Clear credentials: Remove all certificates.