How To Use Photo Analysis - Sony Xperia Z2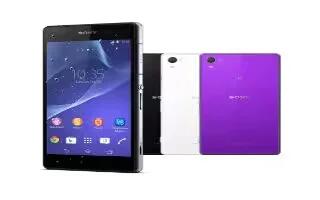 Learn how to use photo analysis on your Sony Xperia Z2. You can analyse any photos on your device that feature people's faces. Once activated, the photo analysis feature stays on, and new photos get analysed as they are added. After running an analysis, you can then group all photos of the same person in one folder.
To turn on the photo analysis feature
From your Home screen, tap Apps icon.
Find and tap Album > My albums > Faces.
All photos on your device get analysed and grouped in the Unnamed faces folder accordingly.
To name a face
In the Faces tile, tap the Unnamed faces folder, then browse to the Other faces folder and choose the face that you want to name.
Tap Add name.
Type a name, then tap Done > Add as new person.
To edit a face name
When you are viewing a face in full screen view, tap the screen to display the toolbars, then tap Menu icon > Edit name tags.
Tap OK.
Tap the name of the face that you want to edit.
Edit the name, then tap Done > Add as new person.