How To Use Navigation Apps On Sony Xperia Tablet Z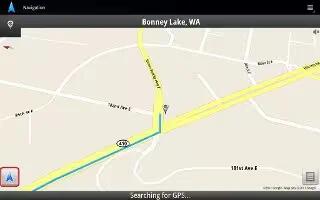 Learn how to use Navigation Apps on your Sony Xperia Tablet Z. Use the Navigation application in your device to get turn-by-turn instructions on how to get places. The directions are both spoken and displayed on the screen.
The Navigation application may not be available in every market.
To start Navigation
From your Home screen, tap Apps icon.