How To Use My Files - Samsung Galaxy Note 3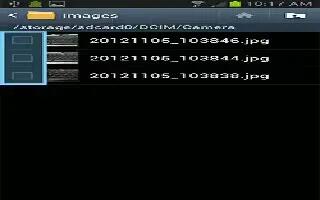 Learn how to use my files apps on your Samsung Galaxy Note 3. My Files allows you to manage your sounds, images, videos, bluetooth files, Android files, and other memory card data in one convenient location.
From the Home screen, tap Apps > My Files > All.
Tap Device storage to see the contents that is stored on your phone.
Note: Different folders may appear depending on how your phone is configured
If you have an external SD card inserted, tap SD memory card to see the contents of your external SD card (memory card).