How To Use Music On iPad Mini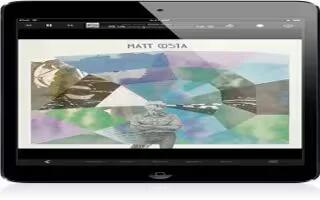 Learn how to use Music apps on your iPad Mini.
Getting music
Get music and other audio content onto iPad:
Purchase and download from the iTunes Store: In Music, tap Store.
Automatically download music purchased on your other iOS devices and computers: See Using iCloud
Use iTunes Match to store your music library in iCloud
How to play music on iPad
You can listen to audio from the built-in speaker, headphones attached to the headphone jack, or wireless Bluetooth stereo headphones paired with iPad. When headphones are attached or paired, no sound comes from the speaker.
Play a track: Browse by playlist, song, artist, or other category, then tap the track. Playback controls appear at the top of the screen.

See additional browse buttons: Tap More.
Skip to any point in a song: Drag the playhead along the scrubber bar. Slide your finger down to slow down the scrub rate.

View the Now Playing screen: Tap the thumbnail of the album cover at the top of the screen.

Display controls: Tap the screen.
Browse songs using the cover art: Swipe left or right. Songs start playing automatically.
See all the tracks on the album that contains the current song: Tap Tracks icon. Tap a track to play it. To return to the Now Playing screen, tap Tracks icon again.
Assign ratings to songs: In track list view, tap the row of dots above the list to set the number of stars. You can use ratings when creating smart playlists in iTunes.

Search music (titles, artists, albums, and composers): While browsing, enter text in the search field at the bottom-right corner of the screen. You can also search audio content from the Home screen. See How to search.
Display audio controls while in another app: Double-click the Home button, then swipe to the right along the bottom of the screen.
Display audio controls while the screen is locked: Double-click the Home button.
Play music on AirPlay speakers or Apple TV: Tap Stream icon. See How to use AirPlay.
Podcasts and audiobooks
Podcast and audiobook controls appear on the Now Playing screen when you begin playback.
Note: The Podcasts app is available for free in the App Store. If you install the Podcasts app, podcast content and controls are removed from Music.
Set podcast playback speed: Tap 1x icon. Tap again to change the speed.

2x = Play at double speed.
1/2x = Play at half speed.
1x = Play at normal speed.

Repeat last 15 seconds of podcast: Tap Repeat 15 icon.
Get more podcast episodes: Tap Podcasts (tap More first, if Podcasts isnt visible), then tap a podcast to see available episodes.
Note: This article will work on all iPads using iOS 6; including iPad Mini, iPad 2, The New iPad (iPad 3), iPad 4 (iPad with Retina display).