How To Use Gmail Accounts On Sony Xperia Z3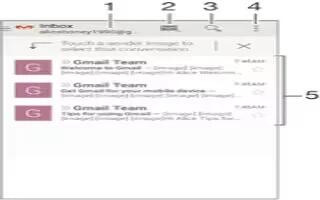 Learn how to use Gmail accounts on your Sony Xperia Z3. If you have a Google account, you can use the Gmail application to read and write email messages. View a list of all Gmail accounts and recent folders
Write a new email message
Search for email messages
Access settings and options
List of email messages
To learn more about Gmail
When the Gmail application is open, tap Menu icon, then tap Help.
Note: Refer here for more information on Sony Xperia Z3.