How To Use Folders - iPad Air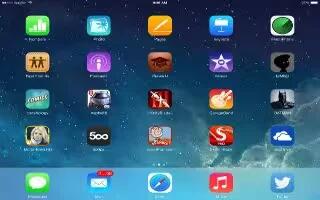 Learn how to use folders on your iPad Air. You can create folders on your home screen for arranging apps and can have multiples of them.
Create a folder
While arranging apps, drag one app onto another. Tap the name of the folder to rename it.
Drag apps to add or remove them. Press the Home button when you finish.
You can have multiple pages of apps in a folder.
Delete a folder
Drag out all the apps the folder is deleted automatically.