How To Use Flipboard On Samsung Galaxy S3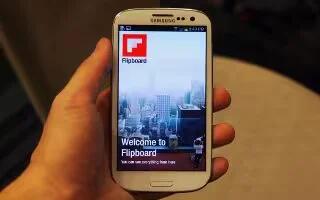 Learn how to use Fiipboard on Samsung Galaxy S3 You can use Flipboard on Samsung Galaxy S3 for your personalized news magazine. This feature may be unavailable depending on your region or service provider. Follow the simple steps below.
In the application list, select Flipboard.
Select Get Started.
If you sign in to your Flipboard account, you can get news from your social networks.
Select news topics, and then select Done.
Flip through news articles.