How To Use Flipboard - Samsung Galaxy Tab Pro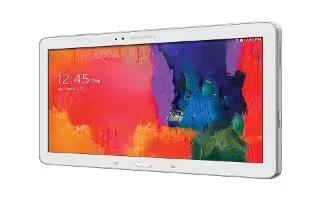 Learn how to use Flipboard on your Samsung Galaxy Tab Pro. Use this application to access your personalized magazines.
Note: Before you use Flipboard, verify that you have an active Internet connection available. For more information, refer to WiFi.
From a Home screen, touch Apps icon > Flipboard icon.
Touch Next on the Welcome to Flipboard pop-up and then touch Done to get started.
To start your Flipboard, touch FLIP on the greeting page and swipe to the left.
Touch Flipboard Account to sign in with your Facebook account information or your Flipboard account to view your content and social networks.
Select a cover story or a topic, swipe through the Flipboard pages, and then select an article to read.While reading an article, use the following icons:

Previous icon: Go to the previous page.
Share icon: Share the article with others.
Favorite icon: Touch to set the article as a favorite.
Like icon: Set the article as your likes in Flipboard.
Add icon: Create an account for Flipboard to make your own magazine.
Note
This guide will work on all Samsung Galaxy Tab Pros; including Samsung Galaxy Tab Pro 8.4, Samsung Galaxy Tab Pro 10.1 and Samsung Galaxy Tab Pro 12.2