How To Use Calculator - Samsung Galaxy Mega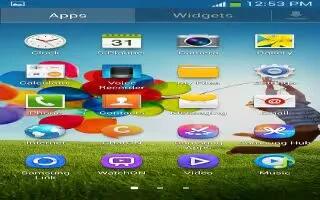 Learn how to use calculator on your Samsung Galaxy Mega. With this feature, you can use the phone as a calculator. The calculator provides the basic arithmetic functions; addition, subtraction, multiplication, and division. The Calculator also keeps a history of recent calculations.
From the Home screen, tap App ? Calculator .

Enter the first number using the on-screen numeric keys.

Enter the operation for your calculation by tapping the corresponding on-screen arithmetic function key.

Enter the second number.

To view the result, tap equals (=).

To view calculator history, tap located at the top of the calculator buttons. A history of your past calculations is displayed. Tap again to display the calculator keypad.

To clear the calculator history, press Menu? Clear history.

To change the text size, press Menu? Text size. Tap Small, Medium, or Large.

Turn your phone sideways to the landscape position to display the scientific calculator.