How To Transfer Contacts Using Sync Accounts On Sony Xperia Z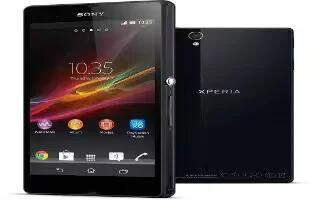 Learn how to transfer contacts using sync (synchronization) accounts on your Sony Xperia Z. Your device works with popular online synchronization accounts such as Google Sync, Microsoft Exchange ActiveSync,or Facebook. If you have synced the contacts in your old device or your computer with an online account, you can transfer your contacts to your new device using that account.
To synchronize contacts on your device with a synchronization account
From your Home screen, tap Apps icon, then tap Contacts icon.
Tap Menu icon, then tap Settings > Accounts & sync.
If you have already set up a synchronization account and you want to sync with that account, tap the account, then tap Menu icon, and tap Sync now.