How To Take Portrait Photos On HTC One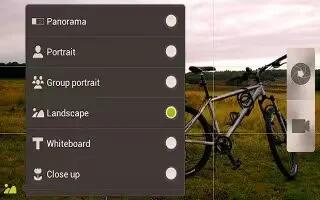 Learn how to take and improve portrait photos on your HTC One. If you'd like your family or friends to look their best in your photos, make sure to use the portrait scene. It smoothens the skin in your shots.
Open the Camera app.
Under Photo capture mode, tap Scene > Portrait.
When you're ready to take the photo, tap Camera icon.
How to take a self-portrait photo on HTC One
No one around to take your photo?
Switch to the front camera by pulling the Viewfinder screen's top or bottom edge in landscape view.
In portrait view, you can pull from the left or right edge to switch to the front camera.
Tap anywhere on the screen to start the timer. The camera takes a photo after the countdown.