How To Share Photos And Videos On iPad Mini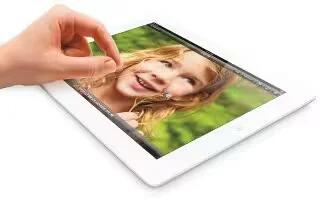 You can share photos in email, text messages, photo streams, Twitter posts, and Facebook. Videos can be shared in email and text messages, and on YouTube in your iPad.
Share or copy a photo or video: Choose a photo or video, then tap right curved arrow Share icon. If you dont see right curved arrow, tap the screen to show the controls.
The size limit of attachments is determined by your service provider. iPad may compress photo and video attachments, if necessary.
You can also copy photos and videos, and then paste them into an email or text message.
Share or copy multiple photos and videos: While viewing thumbnails, tap Edit, select the photos or videos, then tap Share.
Save a photo or video from:

Email: Tap to download it if necessary, tap the photo or touch and hold the video, then tap Save.
Text message: Tap the item in the conversation, tap right curved arrow Share icon, then tap Save.
Webpage (photo only): Touch and hold the photo, then tap Save Image.

Photos and videos that you receive, or that you save from a webpage, are saved to your Camera Roll album (or to Saved Photos, on an iPad with no camera).
How to print photos on iPad
Print to AirPrint-enabled printers:
Print a single photo: Tap right curved arrow Share icon, then tap Print.
Print multiple photos: While viewing a photo album, tap Edit, select the photos, tap Share, and then tap Print.
Note:This article will work on all iPads using iOS 6; including iPad Mini, iPad 2, The New iPad (iPad 3), iPad 4 (iPad with Retina display).