How To Scan NFC Tags On Sony Xperia Z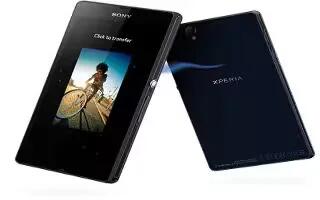 Learn how to scan NFC tags on your Sony Xperia Z. Your device can scan various kinds of NFC tags. For example, it can scan embedded tags on a poster, on a billboard advertisement, or beside a product in a retail store. You can receive additional information, such as a web address, or a phone number.
To scan an NFC tag
Make sure that your device has the NFC function turned on and that the screen is active.
Place your device over the tag so that the NFC detection area touches it. Your device scans the tag and displays the content collected. Tap the content of the tag to open it.
To open the tag, tap it.