How To Print With AirPrint On iPhone 5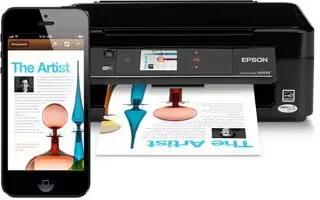 Learn how to print with AirPrint on your iPhone 5. You can use AirPrint on iPhone 5 to print wirelessly. Continue reading on the article on how to do it.
AirPrint lets you print wirelessly to AirPrint-enabled printers from the following iOS apps:

Mailemail messages and attachments that can be viewed in Quick Look
Photos and Cameraphotos
Safariwebpages, PDFs, and other attachments that can be viewed in Quick Look
iBooksPDFs
Mapsthe portion of the map showing on the screen
Notesthe currently displayed note

Other apps available from the App Store may also support AirPrint.
iPhone and the printer must be on the same Wi-Fi network. For more information about AirPrint, go to support.apple.com/kb/HT4356.
Print a document: Tap Previous or Send icon (depending on the app youre using), then tap Print.
See the status of a print job: Double-click the Home button, then tap Print Center in the multitasking bar. The badge on the icon shows how many documents are ready to print, including the current one.
Cancel a print job: In Print Center, select the print job, if necessary, and then tap Cancel Printing.
Note
This article will work on all iPhones using iOS 6; including iPhone 4S and iPhone 5.