How To Forget A Wi-Fi Network On Nexus 7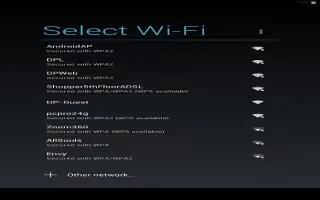 You can make the tablet forget about the details of a Wi-Fi network that you added; for example, if you dont want the tablet to connect to it automatically or if its a network that you no longer use. Follow the simple steps below.
Turn on Wi-Fi, if its not already on.
In the Wi-Fi settings screen, touch the name of the network.
Touch Forget in the dialog that opens.