How To Do Hard Reset - Nokia Lumia 635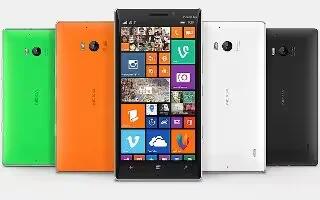 Learn how to do hard reset on your Nokia Lumia 635. When you want to learn more about your phone, or if you're unsure how your phone should work, there are several support channels for you to check.
If your phone freezes
Try the following:
Press and hold the power key for about 10 seconds. The phone restarts.
Update your phone software.
Reset your phone. This restores the factory settings, and erases all your personal content, including apps you've purchased and downloaded. On the start screen, swipe down from the top of the screen, and tap ALL SETTINGS > about > reset your phone.
If your issue remains unsolved, contact your network service provider or Microsoft Mobile for repair options. Before sending your phone for repair, always back up your data, as all personal data in your phone may be deleted.
Note: If you need to identify your phone, to view the unique IMEI number of the phone, dial *#06#.