How To Create Google Account - Samsung Galaxy Note Pro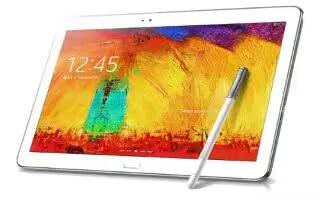 Learn how to create Google account on your Samsung Galaxy Note Pro. In order to utilize your device to the fullest extent, you will need to create a Google Account when you first use your device. With a Google Account, Google applications will always be in sync between your tablet and computer.
From a Home screen, touch Apps icon > Settings > Accounts > Add account > Google.
Follow the prompts to sign into your existing account or create a new account.
Tap New to create a new Google account.
or
If you already have a Google account, tap Existing to sign in and add the account to your phone.
Follow the on-screen instructions to add a Google Account.