How to create disposable email address in Hotmail?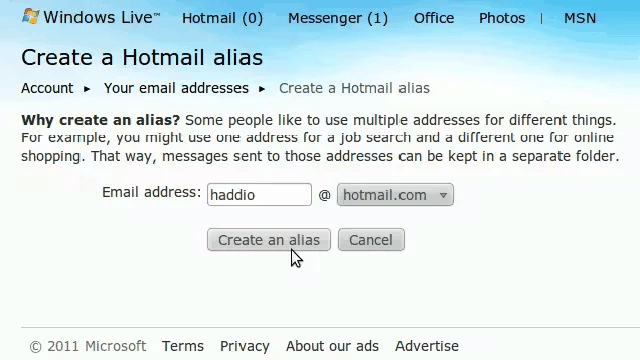 As we all know that Microsoft has added new "Create a Hotmail alias" or disposable email address to Hotmail yesterday, we will see how to use the feature to cut down spam in our mailbox.
Login to your Hotmail mail box You will see a option button next to the Inbox Click the option button and select "Create a Hotmail alias" Now enter your desired email address and click the "Create an alias" button In the next screen, you will be asked where the mails to be received. Select a new folder and enter the folder name and click "done" button Your disposable mail id is created which you can use in sites that you do not trust. Note: You cannot login to Hotmail using the disposable mail id. You have to use your real email id to login Hotmail and access your disposable mail box.