How To Configure Predictive Text - Samsung Galaxy Tab 4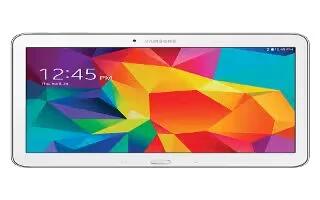 Learn how to configure Predictive Text on your Samsung Galaxy Tab 4. The Predictive Text option provides next-letter prediction and regional error correction, which compensates for touching the wrong keys on the QWERTY keyboard. Predictive text is turned on by default.
Touch and hold Options on the keyboard, then touch Settings icon. The Samsung keyboard settings screen displays.
Touch the OFF/ON button to turn Predictive text ON .
While entering characters, potential word matches display in the Predictive text area above the keyboard. Touch a word to insert it into your text.
Note: Predictive Text mode is available for landscape or portrait orientation.
Note

This guide will work on all Samsung Galaxy Tabs; including Samsung Galaxy Tab 4 7.0, Samsung Galaxy Tab 4 8.0 and Samsung Galaxy Tab 4 10.1.