How To Configure Pen Up App - Samsung Galaxy Note 3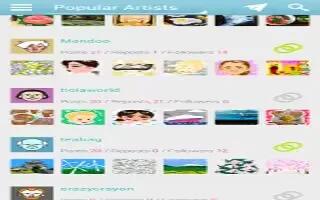 Learn how to configure Pen Up App on your Samsung Galaxy Note 3. This Samsung application allows you to join a an online community, follow your favorite artists, show off your artwork, and connect with other artists.
This community brings together anyone that uses the S Pen to draw, sketch, scribble or paint. Share pictures, comment on other creations, or just browse through the pages for something to add to your personal collection.
From the Home screen, tap Apps > PEN.UP icon.
From the main screen tap either Sign up or Explore PEN.UP.
Follow the on-screen instructions.