How To Configure Play Books App - Samsung Galaxy Note 3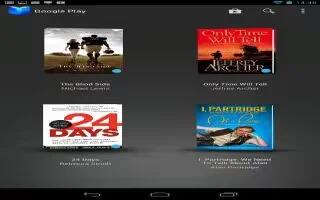 Learn how to configure play books apps on your Samsung Galaxy Note 3. With Google Play Books, you can find more than 3 million free e-books and hundreds of thousands more to buy in the e-Bookstore.
From the Home screen, tap Apps > Play Books icon .
Log on to your Google account. For more information, refer to Google Account.
Follow the on-screen instructions for using the Play Books application.