How To Configure My Magazine App - Samsung Galaxy Note 3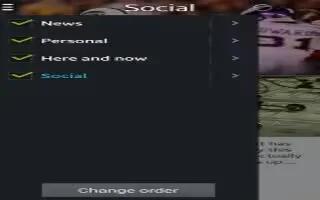 Learn how to configure my magazine app on your Samsung Galaxy Note 3. Enjoy all of your available updates in a single place. My Magazine recommends content, information, and applications within a single location.
My Magazine Apps Samsung Galaxy Note 3
From the Home screen, press Home button.
or
From the Home screen, flip up from the bottom of the screen.
Tap Next, read and agree to the Terms of Use, and tap Start.
Navigating My Magazine
Scroll up or down the on-screen pages to view more content.
Swipe left or right to move among the previous or next page.
Tap an available tile to view more details.
Other Options
Tap Menu icon to view available options.
Tap Options icon to select or deselect content assigned to each page.
Tap Omni button icon to make a call, take a picture, send a message, search, open the internet, or access your application menu.
Tap Menu key for additional options.