How To Use My Magazine App - Samsung Galaxy Tab Pro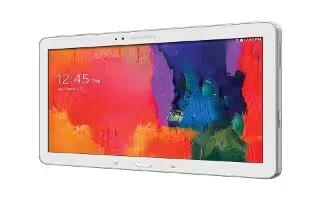 Learn how to use My Magazine App on your Samsung Galaxy Tab Pro. Make your own social magazine with My Magazine. My Magazine brings you personalized news and information, social media, and more together in a magazine-style layout.
Rearranging Widgets on the Magazine Panels
Adding a Magazine Widget
To add a Magazine widget to a Magazine panel:
Pinch on the Magazine panel For more information Customize Home Screen.
Touch to select a panel preview at the top of the screen.
Select a Magazine widget to add to the panel.
Moving a Magazine Widget
Touch and hold a Magazine widget.
Drag it to a new location.
Resize it by dragging the frame, if necessary.
Tap Save icon to save the location of the Magazine widget.
Removing a Magazine Widget
Touch and hold a Magazine widget until it detaches.
Drag it to Remove icon and release.
Access My Magazine
My Magazine is comprised of various Home screen applications, news feeds from a variety of sources, and social content.
To access My Magazine:
From a Home screen, touch the News, Social, or Applications Home Screen Apps. To customize which My Magazine Home Screen Apps appear on your Home screens, see Customize Home Screen.
Viewing My Magazine
Use these actions while viewing My Magazine.
Viewing Topics
Swipe left or right to scroll between topics.
Touch any preview to view the entire article.
Touch Content Guide icon > My Flipboard > Settings icon > Help to get assistance using Flipboard.
Touch Content Guide icon > My Flipboard > Settings icon > About to read the Terms of Use.
Viewing Articles
Swipe left or right to move between pages.
Touch Share icon to share the article.
TouchLike icon to Like this article.
Touch favorite icon to set the article as a favorite.
Touch Add icon to sign in to your Flipboard account or create a Flipboard account.
Touch Return or Back icon to return to the topic page.
Touch Menu Key for options:

Save Image to Device: Save a copy of all images on the current page to Gallery.
Read Later: Save this article to your article list for later.
View on Web: View the Internet source of the article.
Report: Flag this article as inappropriate for review by Flipboard.
Subscribing to Magazines
From any Home screen, touch a My Magazine app to get started.
Touch Content Guide icon. Touch a topic, such as News or Business, and touch a magazine to subscribe.
Note
This guide will work on all Samsung Galaxy Tab Pros; including Samsung Galaxy Tab Pro 8.4, Samsung Galaxy Tab Pro 10.1 and Samsung Galaxy Tab Pro 12.2.