How To Configure Maps - Samsung Galaxy Note 3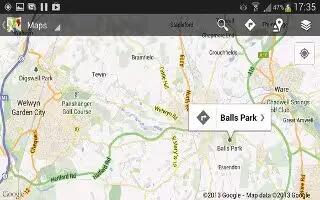 Learn how to configure maps on your Samsung Galaxy Note 3. Depending on your location, you can view basic, custom, and satellite maps and local business information, including locations, contact information, and driving directions. You can also post public messages about a location and track your friends.
Note : Before using Google Maps you must have at least an active data (3G) connection. The Maps application does not cover every country or city.
Enabling a Location Source
Before you use Google Maps and find your location or search for places of interest, you must enable a location source. To enable the location source you must enable the wireless network, or enable the GPS satellites.
From the Home screen, tap Apps > Settings > Connections > Location services.
Tap the Use GPS satellites field. A green checkmark will display next to the field.
Note: Selecting Use GPS satellites allows you to locate places of interest at the street-level. However, this also requires a clear view of the sky and uses more battery power.
To receive better GPS signals, avoid using your device in the following conditions:

inside a building or between buildings
in a tunnel or underground passage
in poor weather around high-voltage or electromagnetic fields in a vehicle with tinted windows
Using Maps
From the Home screen, tap Apps > Maps icon. A map will display with your location in the very center.
Press Menu key to display additional options.