Gold Moto 360 Popped Up On Amazon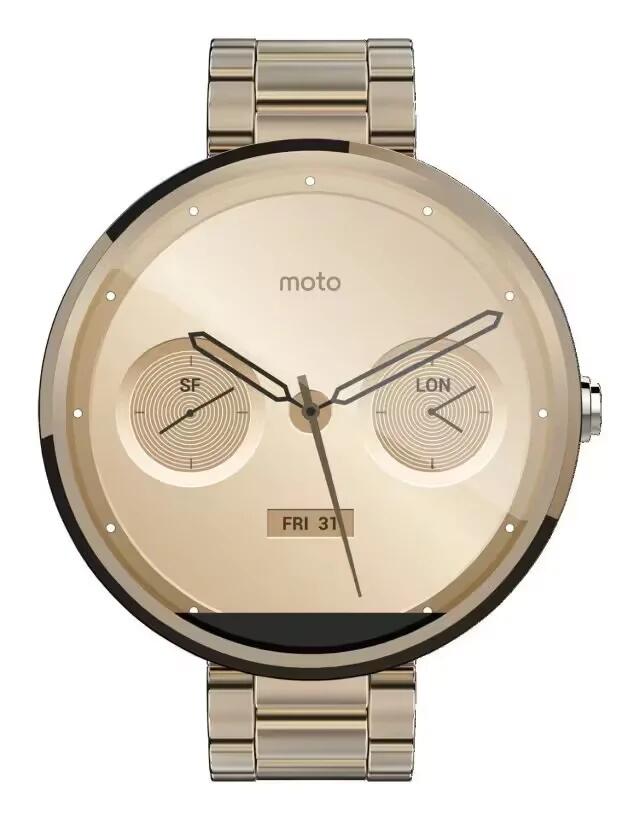 After debuting its Moto 360 on black and silver color options, the champagne hued model; the Gold Moto 360 is on the way from Motorola. In Amazon, the $300 wearable sports a matching metal band to complete the look.
It appears that two versions with different band widths (18mm and 23mm) will be available when the gadget is properly introduced. Black and silver metal bands also popped up for $80 each before getting pulled, as did a silver Moto 360 with a brown leather strap. The entire lot was showing a 1-2 month shipping time, so we should be seeing the group arrive soon enough.