Garmin's Fitness Bands Announced At CES 2015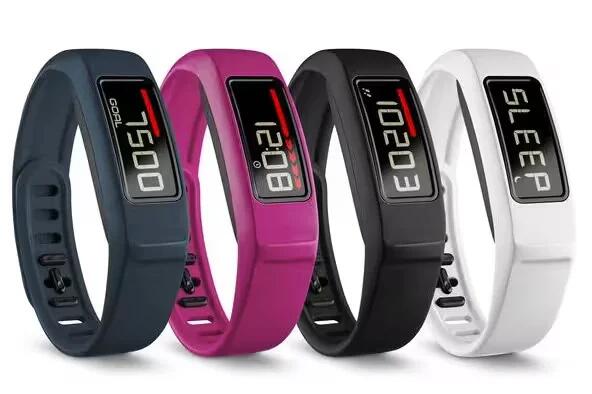 Garmin was one of the top names in stand-alone GPS devices. But once the smartphone revolution picked up steam, everyone with a handset had a GPS device in their hands.
Garmin parlayed its success with the watches into a fitness tracker, the Garmin VivoFit. The sequel to the device has been introduced at CES, the Garmin VivoFit 2. Priced at $129.99, the fitness band has a battery that lasts 1 full year and will alert you when it is time for you to get up and move. A backlight allows the wearable to be useful in the dark, and the activity tracker will analyze your workouts. A new stopwatch function will time it. You can set personalized fitness goals, and track the amount of calories that you've burned. The device is water resistant to 164 feet.
The VivoFit 2 will be offered in various colors. A version with a heart rate monitor is priced at $169.99. You can look for the Garmin VivoFit 2 to be released in the first quarter of the year.