Dual Screen YotaPhone 2 Launch On Dec 3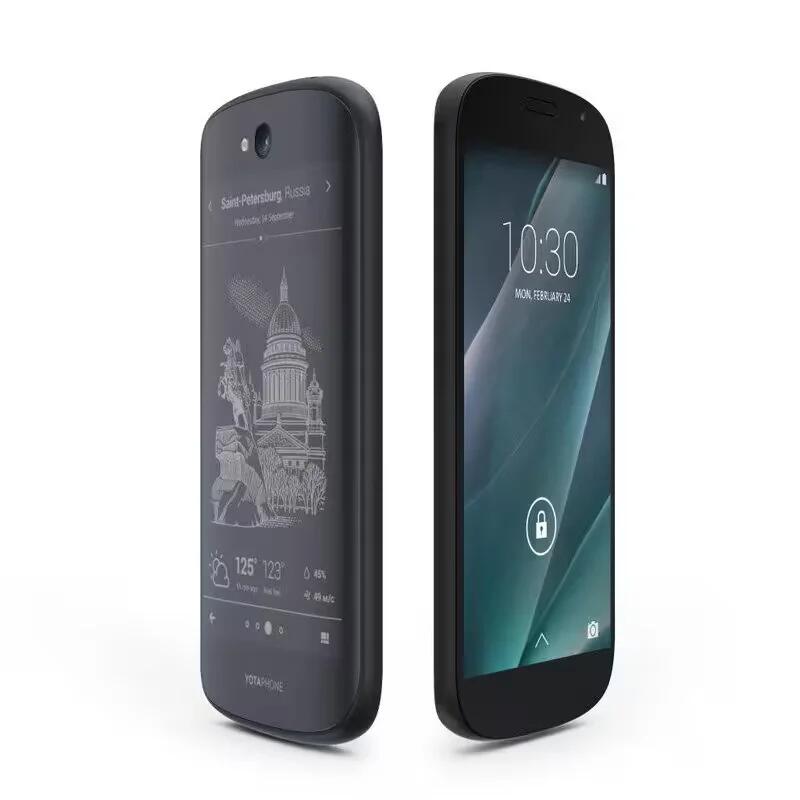 Russian manufacturer Yota Devices is scheduled to launch a new model in the YotaPhone series, dubbed YotaPhone 2, at an event in London on December 3. No other details are available, but based on the image above, it looks like the device will also feature dual-screens.The first YotaPhone came with a traditional LCD at the front and an always-on e-ink screen at the back that displayed incoming notifications.
The YotaPhone 2 looks to be ready for prime time. It packs a Qualcomm Snapdragon 800 SoC with 2.3GHz quad-core CPU, 2GB of RAM, and 32GB of built-in memory. Photo and video capture is handled by an 8MP main camera, aided by a 2MP front-facing unit. It measures 144*69.5*8.9 mm, while its weight tips the scale at 140 grams. The smartphone is powered by a 2,550mAh battery.
The YotaPhone 2 should debut in Russia and EMEA first followed by Asia and North America. In the latter two, the phone will make it in early 2015, we assume. Pricing is yet to be confirmed.
The original YotaPhone retailed for about $295 (RUB 13990) and we hope the new one wouldn't be far from this price point.