Infographic:Different Ways e-Commerce Affects Brick And Mortar Shops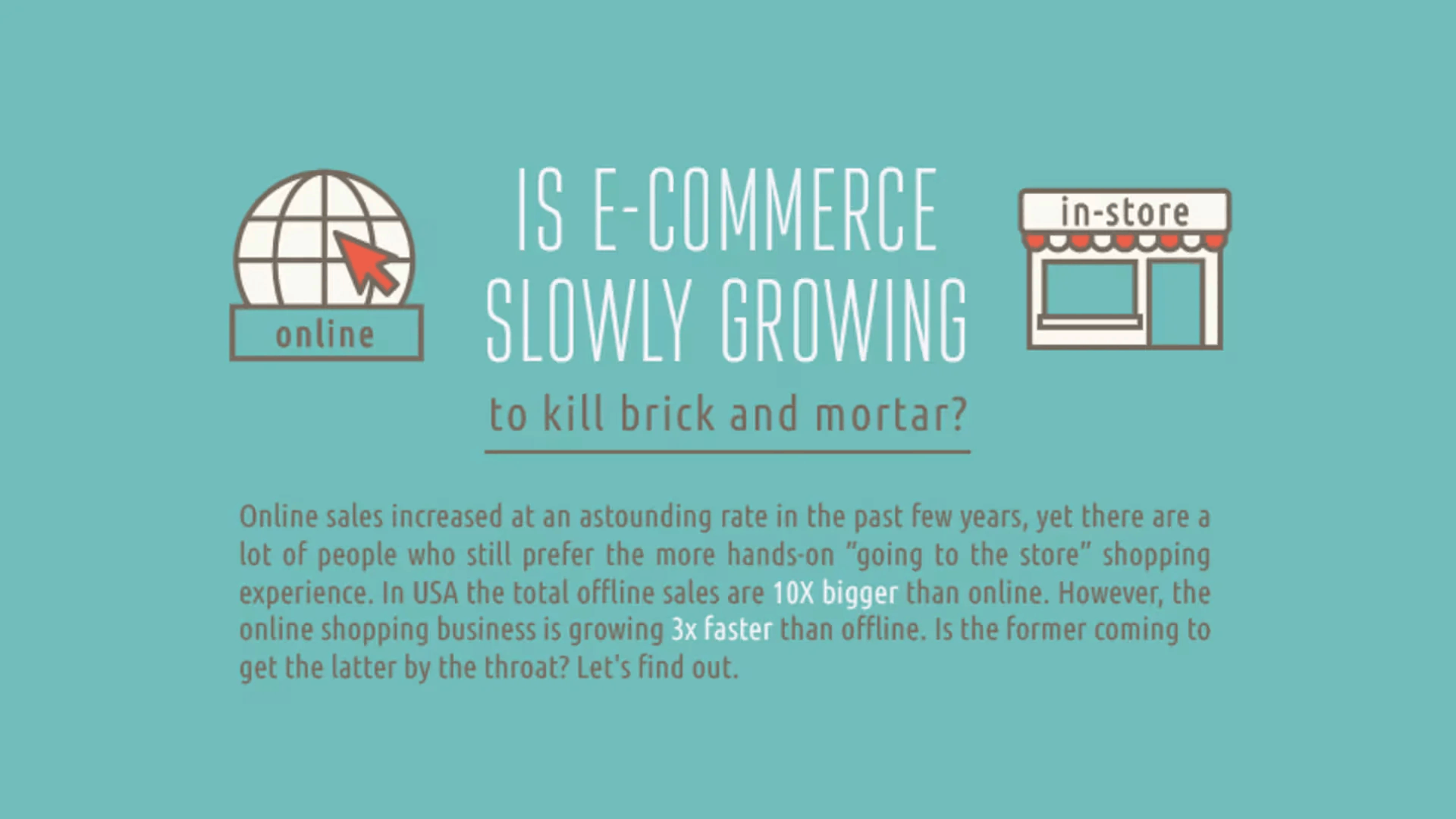 Online shopping has grown in popularity over the years, mainly because people find it convenient and easy to bargain shop from the comfort of their home or office. In fact, e-commerce has revolutionized the business world by making everything anyone could want available by the simple click of a mouse button.
Local retailers are attempting to expand their footprints by offering goods for sale via online shopping so as to better compete with the likes of Amazon. Moreover, many people prefer shopping online as it alleviates the need to wait in long lines or search from store to store for a particular item. Not to mention how very convenient it is to have your goods delivered to your doorstep, instead of trying to get all the shopping bags through your door in one trip from your car.
There are many aspects of running an online business, but one of the most important is online visual merchandising. Merchandising is essentially advertising your products well to visitors to encourage sales. The visual aspect refers to pictures and videos of your products, as well as clickable buttons and icons. Anything your visitors see will give them impressions about your products. You have to use top online visual-merchandising methods to make those impressions as positive as possible. Showing happy clients using your products, for instance, is a great way to encourage future clients to make purchases. Thus, proper layout of the visual elements of your website is an essential part of the business equation.
However, there still are people here and there that prefer a more tactile shopping experience by shopping in physical stores. There are many reasons why people would choose in-store shopping rather than shopping online, but do they outnumber the ones that keep the online shoppers hooked?
According to the latest data, 51% of all Americans prefer to purchase online rather than in-store. However, they are only spending 36% of their shopping budget is spent online. Further, most prefer online shopping due to the ability to shop 24/7, ability to compare price between different shops. While people prefer to visit a store to feel and experience products before buying them.
You can see a more detailed breakdown of how e-commerce affects brick and mortar shops in the below infographic. The infographic will provide you with information concerning both in-store and online shopping. Compare the growth rate between both types of sales and see who the top sellers are. Have a look at what people buy most and where. Compare what factors do people take into consideration before shopping in-store and what triggers them to shop online. All the relevant facts and stats are right below.
See Also