Apple iOS 4.3 Announced For All iOS Devices at Apple iPad 2 Launch Event
With iOS 4.3 beta released sometime ago, Apple has announced the new iOS 4.3 update for all iOS devices, at the Apple iPad 2 launch event. The new iOS update will be released on March 11 for all iOS devices and is expected to bring lot of enhancements, and new features including improved Safari performance, improved AirPlay, better Home Sharing, Personal Hotspot for iPhone 4.
Some of the expected enhancements and features are as follows
Faster Browsing
Safari will be tweaked providing a faster mobile surfing.
A new Nitro JavaScript engine will power up this modern web browser increasing the JavaScript performance by 200%
AirPlay
The new AirPlay wireless technoloy will enable streaming of multimedia content from your iOS devices (iPhone, iPod touch or iPad to an HDTV or Apple TV) and will allow third-party apps as well as websites to use this technology. Also AirPlay will allow you to stream video from Photos App.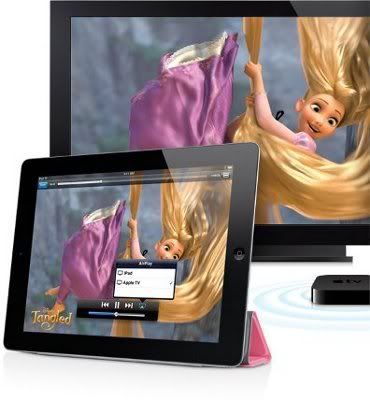 AirPrint
The new AirPrint feature will enable to connect to printer through wireless connection and allows you to take printouts. With a few tabs and you can easily configure the printer in your iOS device and can use it to print your documents, photos and email.
Personal Hotspot for iPhone 4
iPhone 4 will get personal hotspot featue, that will turn you iPhone into a mobile hotspot. One can connect up to five Wi-Fi devices through this Personal Hotspot feature.
iTunes Home Sharing
The Home Sharing feature of iTunes has been improved to browse the iTune library from anywhere and you can also use your iPhone, iPod, or iPad to play music and videos from the iTunes library.
iPad Toggle Switch
Apple took away the orientation lock switch feature with the iOS 4.2 update and now will give it back with the iOS 4.3 update. The iPad will get an option to set the lock switch as a mute key or an orientation lock.
New FaceTime Icon
iOS 4.3 brings a redesigned FaceTime icon for iPod Touch 4G.
Full Screen IAds
First beta of iOS 4.3 also brings full screen iAds banners on the iPad. As per developers
iAd full screen banners grab the attention of the user by taking advantage of the larger screen of iPad to launch an immersive interactive iAd experience. This new banner format is easy to implement.
App Subscriptions
This new feature will allow the publishers to charge for daily, weekly, monthly or yearly updates or editions for their apps. The new applications that w will be available in the Apple App Store can use this to make use of the new recurring subscription by billing on users iTunes accounts. We can expect a lot of application like magazine, newspaper, TV, Media applications, online gaming, GPS services to use this feature.
The Daily
The Daily, a electronic newspaper, designed by Rupert Murdoch and Steve Jobs will be a part of iS 4.3 update. The Daily will have no website, no printed editions and the only way to get it is through Apple App Store. About 100 journalists are working for this virtual newspaper and each new edition price will be $0.99/download. (Hint: App Subscriptions)
Find My Friends
This new Facebook wannabe will be a part of iOS 4.3 feature set and will integrate with the MobileMe. This Apple's new "Social Network" will provide you the capability to connect and make new friends and discover new places.
GarageBand
Apple adds GarageBand, an application for music lovers with iOS 4.3 update. It allows to play vinstruments like grand piano, organ, guitars, drums, and bass virtually using the touch screen of iPad.
iMovie
iMovie will come with iOS 4.3 and will allow you to edit your videos and function as a basic video editing tool. It features a precision editor, multitrack audio recording, several themes, over 50 transition effects, built-in sound effects, music loops. You ca also stream your edited videos AirPlay.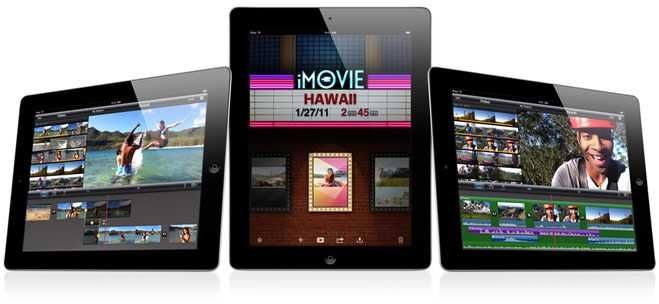 The iOS 4.3 update will be made public for all iOS devices by March 11 and requires iTues 10.2 to apply the update.
---
---