Add Skins To Windows Media Player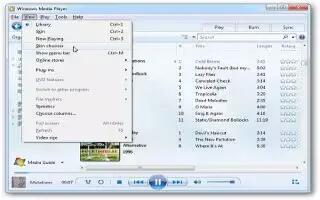 You can add skins to Windows Media Player, follow the simple steps below
Open your Internet Browser, such as Internet Explorer, Firefox, Google Chrome, etc.
In the URL bar type www.theskinsfactory.com.
Scroll down to where it says Windows Media Player Skin Development.
Double click it.
Choose which skin you like and download it.
Right click the icon of what you just downloaded and go to Open With > Internet Explorer. If you can't find it, go to Start Menu > My Documents > My Downloads in Windows XP. In Vista, it's Start Menu > Documents > Downloads.
Save it to the desktop.
Open Windows Media Player then click View at the top and select skin chooser.
Browse to the skin you want (on the desktop) and click apply skin.