How To Use Browser On Samsung Galaxy S4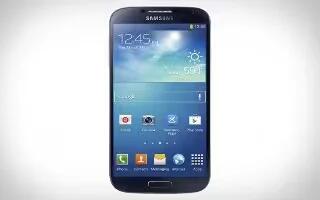 Learn how to use the browser on your Samsung Galaxy S4. You can access a website quickly by entering the URL. Websites are optimized for viewing on your phone. To enter a URL and go to a particular website, follow these steps:
Tap the URL field at the top of your screen.
Enter the URL using the on-screen keypad. The website displays.
Search the Internet
To perform an internet search using keywords, follow these steps:
Tap the Search bar at the top of the browser.
Enter the keyword(s) to search using the on-screen keypad and tap Search lens icon.
Tap a link to view the website.
Adding and Deleting Windows
You can have up to eight Internet windows open at one time. To add a new window, follow these steps:
From your browser, press Menu key > New window. A new browser window is opened.
Tap Windows icon to see thumbnails of all open windows.
Tap a window listing to open up that Internet window.
Tap delete icon at the top right corner of the web page thumbnail to delete the window.