Add Music Colors Visualizations Into Windows Media Player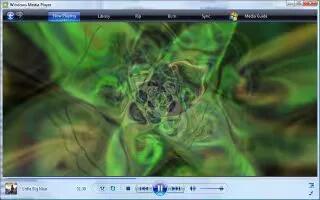 The old Windows Media Players has interesting visualizations named Musical Colors. If you want to have them back, you can import them back. This works on any WMP versions, follow the simple steps below
Download or get file wmpvis.dll.
If you do not have a friend with Millenium or 2000, download file: http://www.dlldll.com/wmpvis.dll_download.html
http://www.dlldump.com/download-dll-files_new.php/dllfiles/W/wmpvis.dll/8.00.00.44776/download.html
Unzip the file into your documents. Then copy it to system32.
In XP: Go to run... and write: regsvr32 wmpvis.dll. You may receive the message of success.
Previous step won't work on Vista or 7. In Vista or 7 you have to do the following: Run CMD.exe as administrator. Also copy wmpvis.dll into system32. Then write: regsvr32 wmpvis.dll. You also see message of success. Now run Media Player, select visualization, and you've got it.