8 New Features Coming To Apple macOS Sierra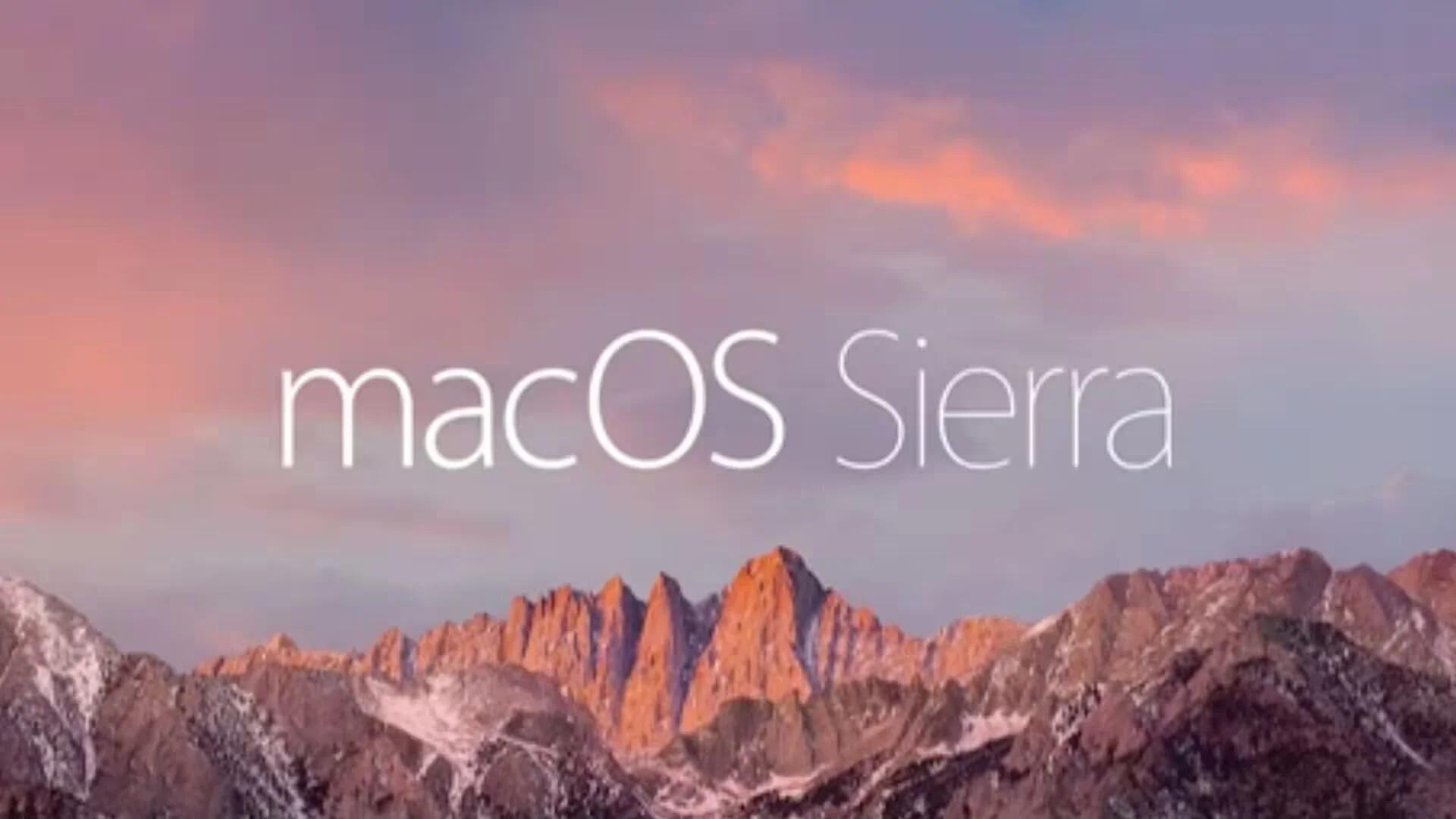 Apple announced that they are changing the name of OS X for Mac desktop to macOS at WWDC. The first version of the OS codenamed Sierra will introduce a slew of new features to Mac. Here we will see a list of new features coming to Apple macOS Sierra.
1. Siri for Mac
macOS will for the first time brings Apple's voice assistant Siri to the Mac desktop. With Siri for Mac, you can use voice to search for information, find files and send messages.
You can ask Siri to find a document, add a meeting to your calendar or start a FaceTime call. In addition, you can drag and drop items from Siri search results into your documents or emails. You can also pin Siri search results in Notification Center to keep an eye on information like sports scores or stock prices.
Siri is also tightly integrated with other apps. This means you can ask Siri to adjust system preferences and search your Photos library.
2. Share Desktop & Documents Across Devices
macOS Sierra has integrated iCloud Drive app. This means your files on your Desktop and Documents folder will be synced with your iCloud account. This is similar to how Microsoft OneDrive works on Windows 10. This way you can access your files on any Mac, iOS device or even PC. You simply save your files on your Desktop or within your Documents folder as you usually do and you will have them everywhere you need them.
You can access your files on your iPhone and iPad in the iCloud Drive app and on iCloud.com or the iCloud for Windows app. And when you log into a second Mac, your files are automatically on the Desktop and in the Documents folder, exactly where you saved them.
3. Copy & Paste Between Devices
Universal Clipboard is a new feature for Mac. While the concept is not new, it is the first time a OS implement as default feature.
With Universal Clipboard, the contents of your clipboard are available across all your Apple devices via iCloud. You can easily copy and paste text, images, photos and video between your Mac and your iPhone and iPad.
4. Tabs
macOS Sierra brings Tabs feature to various Mac apps including Maps, Mail, Pages, Numbers, Keynote, TextEdit and more. For example, Tabs in Maps app allows you to browse multiple locations without losing your place, copy and paste between Pages documents in full screen, or quickly jump between multiple email drafts in Mail.
5. Picture in Picture
macOS Sierra brings Picture in Picture that lets you float video from Safari or iTunes in a pop-up. This way you can watch videos while working on another application. You can even resize, drag and pin the video pop-up to any corner of the screen. The video stays put when you switch spaces, so you will never miss a thing.
6. Apple Pay
So far Apple Pay is only available only on iOS devices like iPhone and iPad. However, with macOS Sierra, Apple is bringing Apple Pay to Macs. With Apple Pay you no longer need to share your credit or debit card numbers with an online merchant. All you have to do is look for the Apple Pay button at checkout on many of your favorite shopping sites and complete your purchase with Touch ID on your iPhone or by using your Apple Watch. Strong encryption protects all communication between your devices and Apple Pay servers.
Unfortunately, unlike Samsung Pay, Apple Pay does not track your purchases. This means you cannot take advantage of some of the reward programs.
7. Memories With Photos
The Photos app gain a new Memories feature that will help you rediscover favorite and forgotten moments. The Memories feature will automatically create curated collections of occasions like birthday party or family vacation.
The update Photos can now detect people, places and things inside your images using on-device facial, object and scene recognition. It also uses location information in the image and automatically automatically groups your photos into Albums.
In addition, Photos app comes with new Brilliance tool to edit your pictures. Using it you can add contrast to enhance details throughout your images. Places app is also updated and it can now display your photos on a world map so you can see where they were taken.
8. Improved Privacy
Apple is using a new technology called Differential Privacy to help discover the usage patterns of a large number of users without compromising individual privacy. In macOS Sierra, this technology will help improve auto-correct suggestions and Lookup Hints in Notes.
Additional macOS Features
You can now unlock and login to your Mac by walking up close to your desktop while wearing your authenticated Apple Watch.
If your Mac's storage gets full, the new Optimized Storage feature will free up space by storing less used items in iCloud. In addition, it will remind you to delete used app installers. You can also configure your Mac to delete duplicate downloads, caches, logs and more.
The new Messages apps now allows you to preview web links and watch video clips within the app. You can also post reactions like a heart, thumbs up and more directly onto a message bubble with Tapback. Apple has also added bigger emoji's for more message impact.
iTunes and Apple Music will get updates, that will make it easier to discover new music and browse exclusives and new releases.