You Can Download Android 5.0 Lollipop For Galaxy Note 3 Now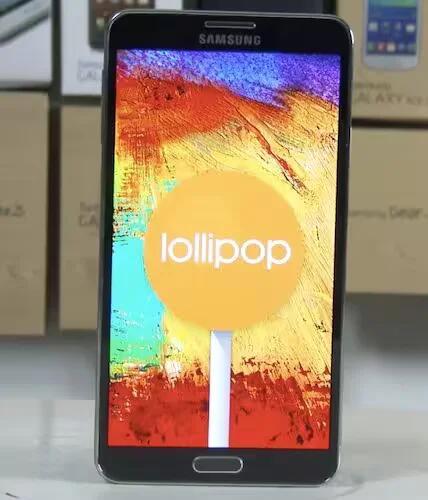 You will definitely need to back up your data before starting the process. All of the information on how to flash the update can be found on the XDA website, which you can get to by clicking on the source link. The update weighs in at a rather hefty 1.1GB, and you should keep in mind that the first time you boot up your device after completing the task, your phone will take longer than usual to start up. The Android 5.0 start-up wizard should be the first application you see.
There is the risk that if you don't know what you're doing, you could end up bricking your Galaxy Note 3. This isn't the time to play hero. If you're not sure what you're doing, you know that Sammy will eventually send the final build to your phone with an OTA update. And you best be sure that you own the SM-N9005 model of the phablet. The update will not work on any other version of the device.
For installing Lollipop for your rooted Galaxy Note 3; click here