Android 5.0 Lollipop Update Is Ready For AT&T Samsung Galaxy Note 4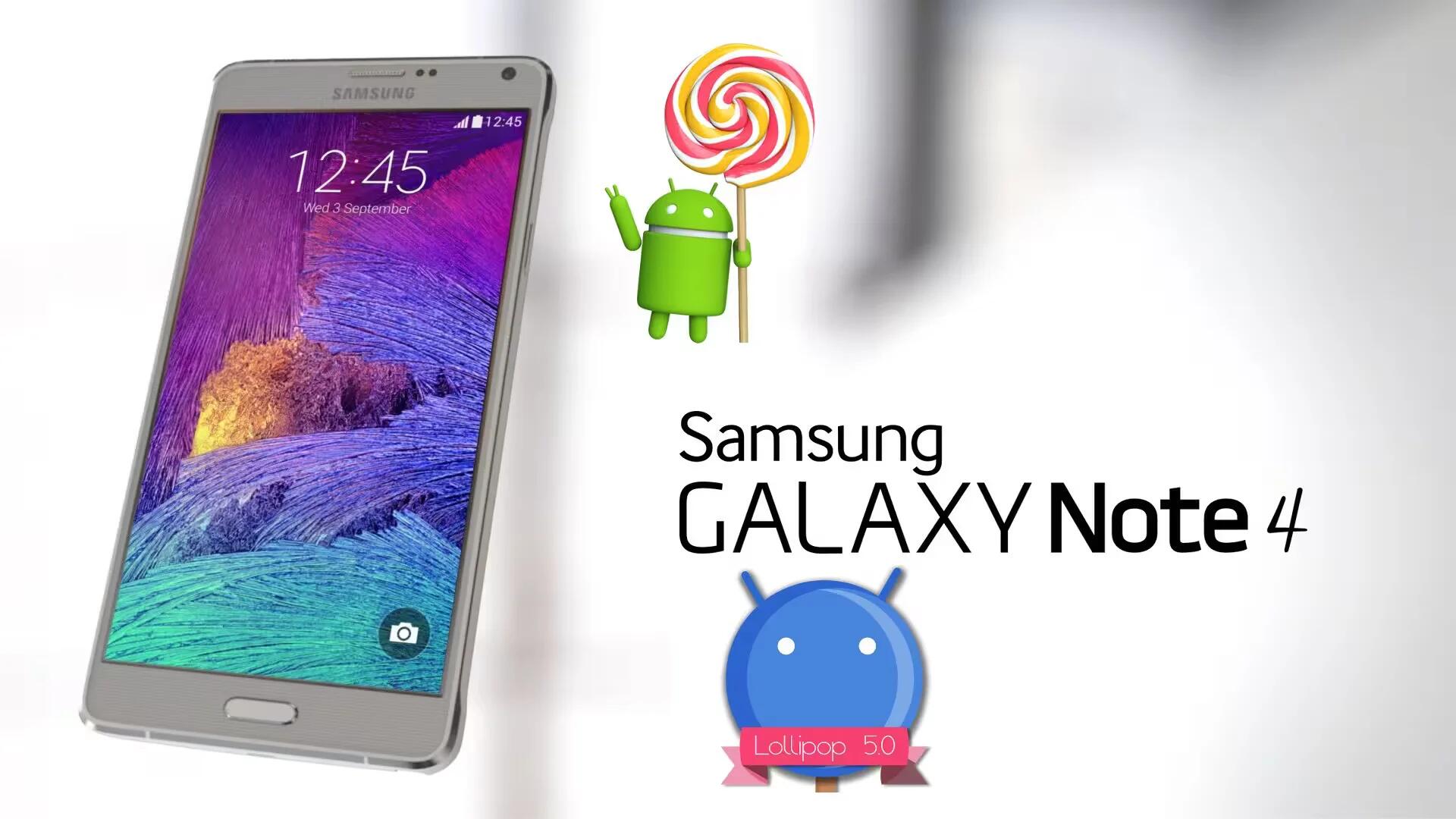 AT&T announced that users of Samsung Galaxy Note 4 will soon be getting a new version of Android 5.0 for their devices via US OTA. This update is reported to be released in waves and the first batch of users will be the ones with the Samsung Galaxy Note 4 SM-N910A.
Earlier Samsung has officially released a new version of the Android 5.0 Lollipop update and made it available first to users in the Netherlands. This version of Android 5.0 removes the criticized "Interruptions" system that replaced the "Mute" mode. While the former is not a part of the new Android 5.0 build, neither is the latter. In order to mute an updated phone, the "Sound" setting needs to be changed in the Quick Settings menu, not through the volume slider.
Rumor is that AT&T will be using this new version Android 5.0 Lollipop and will also allow some users to get the new HD Calling support, but not all markets will be getting this feature. This update also comes with some extra bloatware including the Softcard, Amazon Shopping and Evernote.
Meanwhile, although Sprint is still the only U.S carrier that has officially released Android 5.0 Lollipop for the Galaxy Note 4, their version is the original variant of the Lollipop released in Netherlands.
While the update is said to be coming soon, there is no precise date yet. AT&T has been notoriously slow in rolling out Android 5.0 Lollipop to its lineup of smartphones, and is the only major U.S carrier to have not released any Android 5.0 Lollipop updates to any Samsung device on its network.
Click here for more on Galaxy Note 4
Source: TechTimes