Steam Free Weekend Starts Today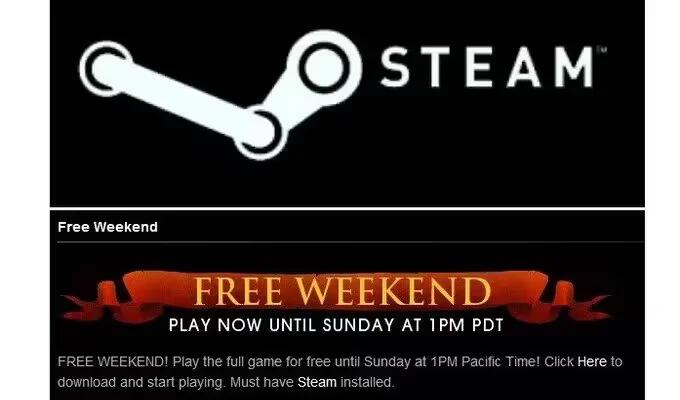 Steam is opening Free Weekend scheme to play games for free of charge and purchase games at tremendous savings starting today October 16th.
Free weekends allow players access to the games for free for a limited time, from October 16th today usually through Sunday at 1PM PT, and Valve says these 10 games will be available for purchase at "tremendous savings" in conjunction with the sale.
The 10 titles being offered are:
Awesomenauts
Blade Symphony
Company of Heroes 2
Don't Starve
Grid 2
Injustice
Killing Floor
Payday 2
Trine 2
XCOM: Enemy Unknown
No purchase is required to play any or all of these games all weekend long. All you need is a Steam account.