Samsung Plan To Reveal Tizen SmartPhone At MWC 2014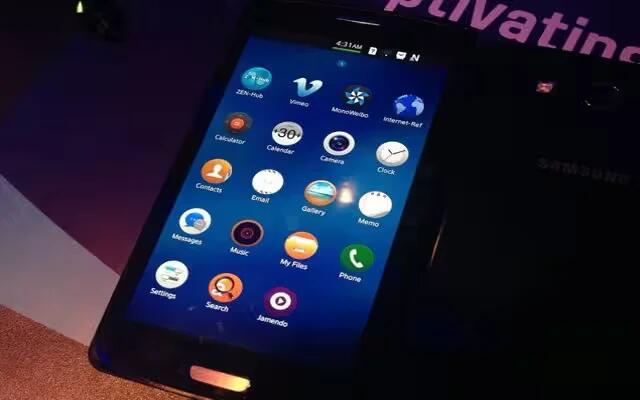 Samsung is going to launch the first SmartPhone that runs on own Tizen software at Mobile World Congress. Samsung has planned to arrange the press meet on coming Feb 23rd at Barcelona. Representatives from larger overseas carriers including SK Telecom, KT, and LG U+ and all south korean companies are expected to attend the event.
The NTT DoCoMo has recently put on plans to launch a Tizen-based SmartPhone. The conditions surrounding the Japanese smartphone market and the timing arent good right now, Jun Ootori, a spokesman for the Japanese telecommunications giant, said. We havent decided anything about the future but we are working with members of the (Tizen) association. We havent decided on a launch.
The phone is currently known as the Zeq 9000, but the site suggests that the handset may be called 'Zeke' when it launches, because, according to MovePlayer's unnamed source, Samsung filed for the brand name in August.
Zeke is said to be slightly smaller than the Galaxy S4 with a 4.8 inch HD display and a Qualcomm Snapdragon 800 quadcore processor under the hood. The device seen in this image certainly bears resemblance to Samsungs smartphone language, it appears to be made out of textured plastic, a material that the company has frequently used for other smartphones.
Tizen is a Linux-based software platform supported by leading mobile operators, device manufacturers, and silicon suppliers for multiple device categories such as smartphones, tablets, netbooks, in-vehicle infotainment devices, and smart TVs. The operating system is working on a variant of their Galaxy NX camera an Android powered device, originally but a camera does not a smartphone make.
Features Of Tizen
It is an open source operating system.

Its main feature is its compatibility with multiple mobile platforms

This feature of the Tizen OS is very attractive to developers because their application will not only used by the Tizen market but with the IOS and Android as well.
Tizen OS is its extensive personalization capabilities, which is even better than that of Android

It is support by ARM x86 processors; and the very low limits on the development platform of privatization.