Samsung Highlights Exynos 9810 CPU With 40% Faster Cores And Deep Learning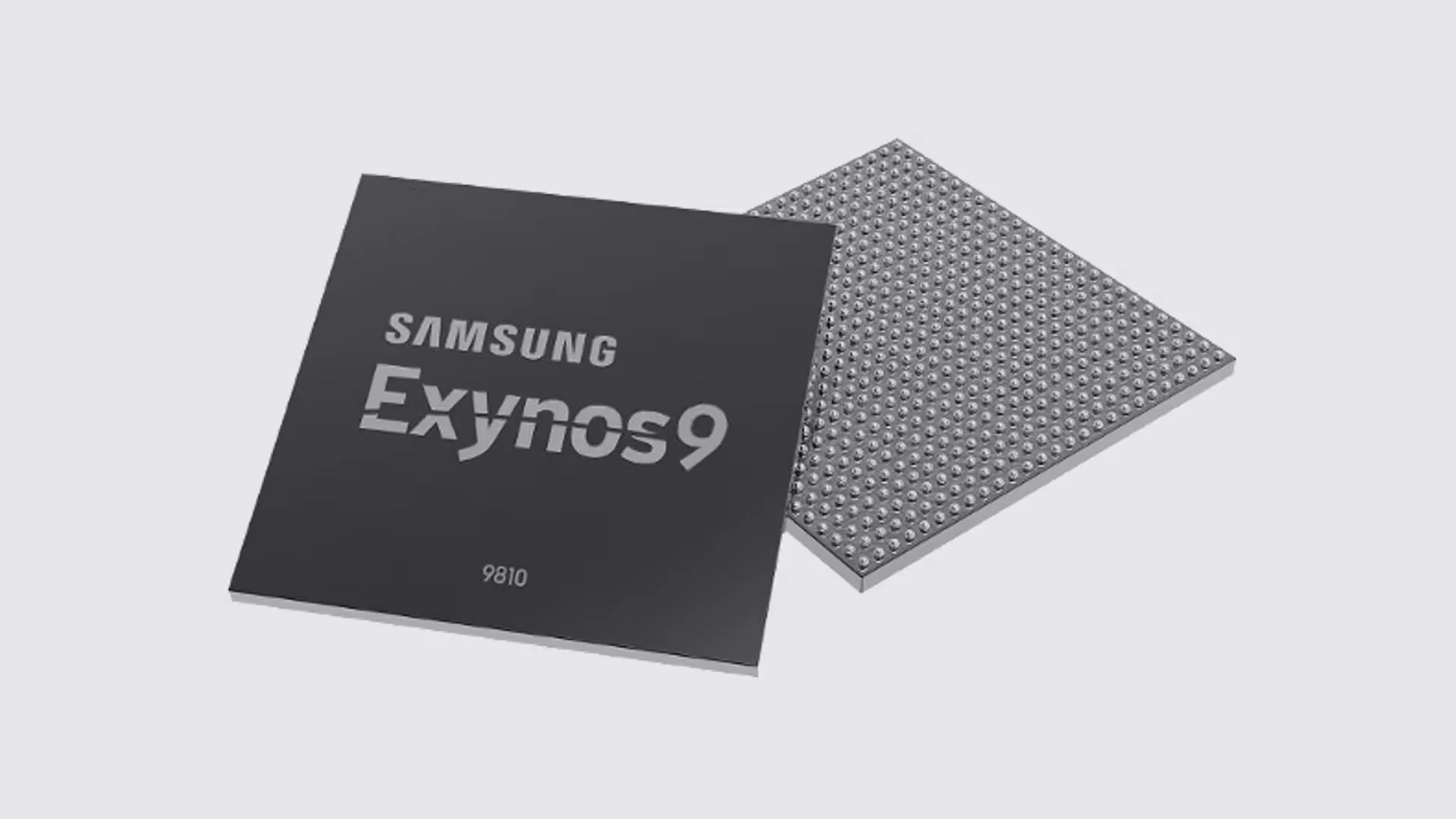 Samsung has officially launched its latest custom smartphone processor the Exynos 9810, which includes a third-generation custom CPU, 1.2Gbps LTE modem, and sophisticated image processing that enables 4K video at 120fps.
Samsung has not revealed whether AI is built directly into the chip design or if it is merely better optimized for handling AI tasks. The company identifies "realistic face-tracking filters as well as stronger security when unlocking a device with one's face" is a major advantage. In other words, the company is leveraging neural networks to improve its deep learning algorithms, which means the Exynos 9810 will be better at recognizing people or specific elements in photos. The technology will be used for depth sensing to scan a user's face in 3D, enabling "hybrid face detection".
The Exynos 9810 offers eight CPU cores divided into two clusters: four high-performance cores clocked at 2.90GHz, and four energy-efficient cores. With improvements to the core architecture and increased cache memory, Samsung is touting a massive 2x increase in single-core performance and a 40% uptick in multi-core performance when seen against its predecessor.
It is probably unfair to compare this beast of a smartphone SoC with Qualcomm's own Snapdragon 845 powerhouse. However, the Exynos 9810 does outshine the SD845, which by the way is also technically manufactured by Samsung, in terms of peak CPU clock rates. While the difference is marginal, and may not mean much once software optimizations kick in, but it is there, as the 9810's third-generation custom cores can reach 2.9 gigahertz, compared to 2.8 GHz for 845's four high-performance Kryo 385 CPU cores.
Elsewhere, Samsung says the Exynos 9810 will deliver more immersive multimedia experiences thanks to a dedicated image processing and upgraded multi-format codec. Improvements in image processing will lead to better stabilization of images and videos and brighter photos in low-light conditions with reduced noise and motion blur.
Furthermore, the new image processing algorithms will enable 4K video recording at 120fps and better stabilization when capturing both images and video. We would likely see this as one of the features on the Galaxy S9.
Built on a 10-nanometer FinFET process, just like the Snapdragon 845, the Exynos 9810 also flaunts an "industry-first" 6CA LTE modem. This means the modem inside this new chip is among the first to support six-carrier aggregation, which allows a theoretical max LTE speed of 1.2Gbps while supporting 200 megabits per second uplink. This is huge a step up from last year's 1Gbps peak.
The Exynos 9810 also has a separate security processing unit that stores biometric information like facial, iris and fingerprint data.
Samsung notes that the Exynos 9810 is currently in mass production, and while the manufacturer has not officially confirmed it, this is the chipset that is likely to power the global variants of the Galaxy S9 and S9+. We might learn more at MWC 2018, which is scheduled late next month (Feb 26, 2018 - Mar 1, 2018).