Samsung Gear S2 In Rose Gold And Platinum Are Available For Preorder In UK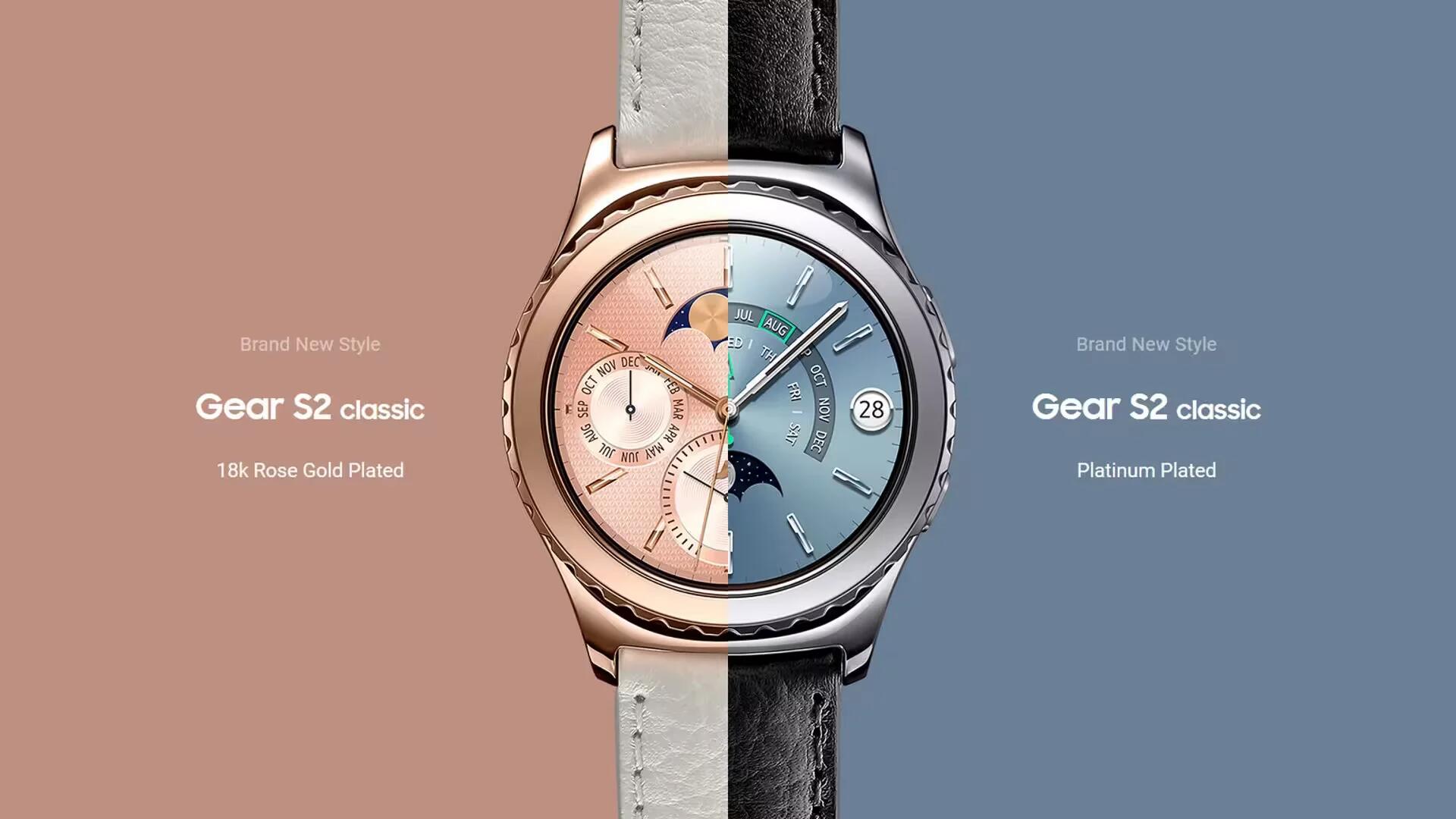 According to a recent report, an online retailer MobileFun has started taking preorders of the newly released edition of Samsung new Gear S2 Rose Gold and Platinum in the United Kingdom, with a £399.99 price tag.
Earlier Samsung released the Gear S2 in Rose Gold and Platinum color options in the United States through Amazon and the company's own online store. Now, it seems they are available in the UK too. These new editions were unveiled earlier this month at the Consumers Electronics Show 2016 and are re-released versions of the original Gear S2 in different color options. There are not any changes in the internals, except that one of them comes with 18K gold and the other in Platinum.
The specifications remains the same for both smartwatch, and they feature a 1.2-inch round display with a resolution of 320 by 320 pixels, a 1.2 GHz dual-core processor paired with 512MB of RAM and 4GB of internal storage. The smartwatch comes with a 250-mAh battery and runs Tizen as its operating system.
Please note that the website has not provided any information about shipment date and we can only assume that it will begin in the near future. If you are interested, you can place your preorders starting today by visiting the links below.
Preorder Links: Gear S2 Classic (Rose Gold), Gear S2 Classic (Platinum)
Source: SamMobile