Samsung Galaxy J coming to Taiwan on December 9th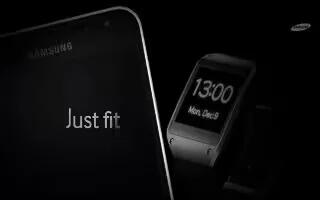 Samsung Galaxy J coming to Taiwan on December 9th, according to YouTube teaser. They describe the SmartPhone as "just fast," "just elegant," "just for you" and "just simple." There is a small inscription on the lower-right side of the phone (at the 8-second mark): SC-02F, which is the model number for the Galaxy J, a 5-inch powerhouse that's currently exclusive to Japan. Samsung also teased a December 9th launch by showing it off on the face of a Galaxy Gear. The fact that the Galaxy J was certified in Taiwan last month only adds more credence to this possibility, but the only thing we aren't certain of at the moment is if we can expect to see the J making its way to other regions as well.
The Japanese version of the Galaxy J features a 5-inch 1080p Super AMOLED display, 2.26GHz quad-core Snapdragon 800 chipset, 3GB of RAM, a 13.2MP rear camera with optical image stabilization, a 2,600mAh removable battery, 32GB of internal storage and microSD support. There's no guarantee that the Taiwanese version will offer the same exact specs, but it's much more tantalizing if it does. Don't forget to check out the teaser.