Samsung Galaxy A7 Leaked Specs Looks Better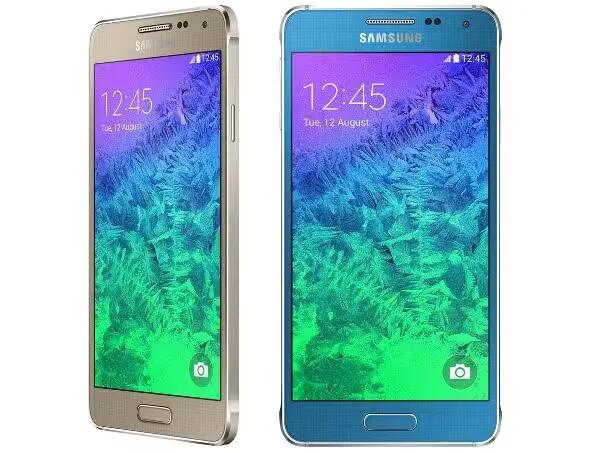 Samsung has only officially announced two smartphones in its new A series - the Galaxy A3 and the Galaxy A5. But they're going to be joined by the Galaxy A7 at some point, as has been made evident by a myriad of leaks over the past weeks.
While still not unveiled by the Korean mobile device maker, the Galaxy A7 has today had a new round of specs leaked. Some of them do conflict with older reports, however.
This time around we're told that the A7 will sport a 5.5-inch 1080p touchscreen, a 13 MP rear camera, a 5 MP front snapper, 2GB of RAM, 16GB of built-in storage, and a 2,600 mAh battery.
The interesting bit is that we shall apparently see the Samsung Exynos 5433 chipset at the helm, which will come with an octa-core CPU with four Cortex-A57 cores clocked at up to 1.8 GHz, and four Cortex-A53 cores clocked at up to 1.3 GHz. This is the same SoC used in the Exynos variant of the Galaxy Note 4, so it's quite surprising to see it in the supposedly mid-range A7 as well.
Past rumors and leaks had us believing that we'd see a Qualcomm Snapdragon 615 in this phablet, which would fit better with its aspirations. But that was either scrapped or we'll see two different variations of the device, one with each chipset. If that's the case, though, then the Exynos iteration should be a lot more powerful than the Snapdragon model.
Because of the SoC used, the Galaxy A7 won't be a bargain. Like the other handsets in the A line, it will have a metal construction. It will run Android 4.4 KitKat when it launches. Its dimensions will be 150*75*6.3 mm, and it will weigh 150g. With so many leaks about it arriving week after week, the Galaxy A7 may be made official soon.
Expected Specs of Samsung Galaxy A7
5.5-inch 1080p display
1.8GHz processor
2GB RAM
16GB Internal storage
13MP rear and 5MP front camera
Android KitKat (Lollipop will be updated)
2600mAh battery