Samsung Galaxy A5 Get A Gold Bath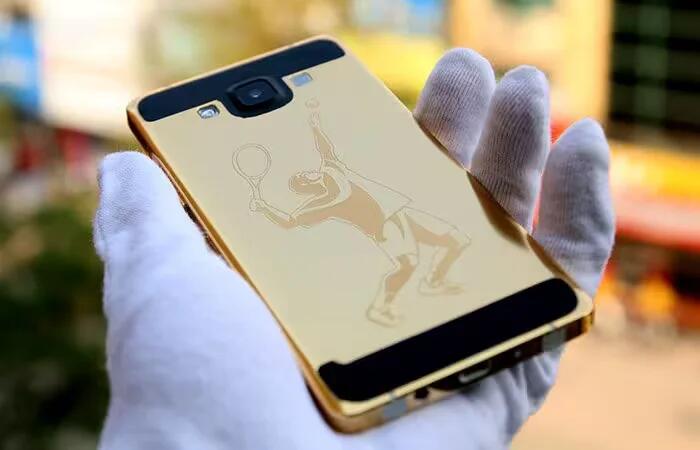 Vietnamese gold-plating shop Karalux has chosen the Samsung Galaxy A5 as its latest target to fill in the company's large collection of gold smartphones. The Galaxy A5 launched last month and is Samsung's first aluminum-clad smartphone in its mid-range lineup.
Karalux has done the entire metal body of the phone, but has left the plastic patches on the top, back and bottom used for reception. The company says it takes 4 hours to remove the panel and gold-plate it. You can even specify a custom design at the back.
The gold-plating costs $200 (VND 4 million), which added to the phone's SIM-free price of $410 makes for a reasonably affordable gold-plated phone.
The Samsung Galaxy A5 packs 1.2GHz quad-core CPU and 2GB of RAM, while the 5-inch display boasts more modest 720p resolution. Physical measures of the Samsung Galaxy A5 are 139.3 x 69.7 x 6.7mm, while its weight tips the scale at 123 grams. The handset is powered by a 2,300mAh battery.