Samsung Developed A Transparent Smartphone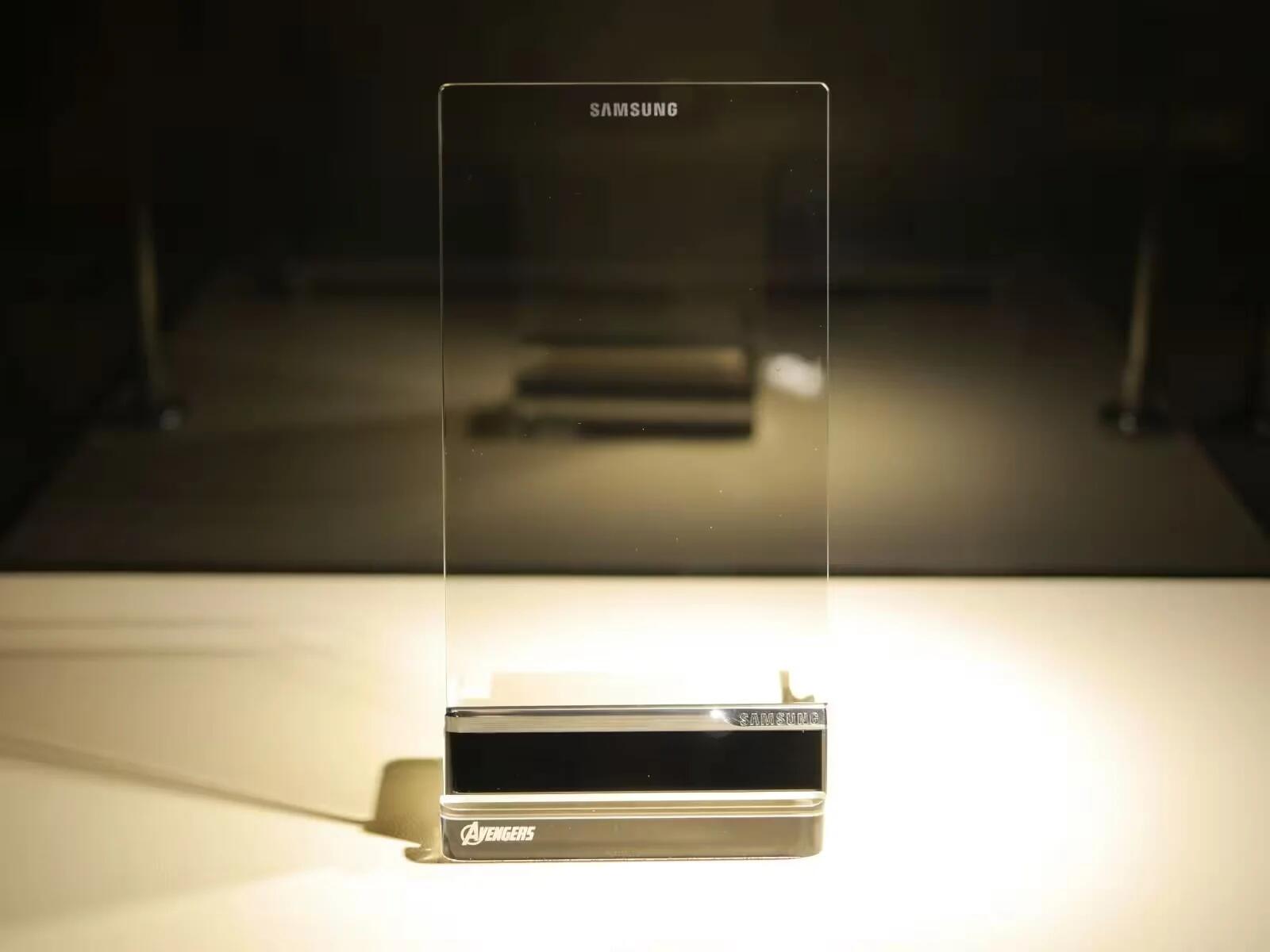 Samsung is surely among the biggest spenders when it comes to marketing and self-promotion. It looks like we'll be treated to yet another round of extensive campaigning from Samsung, which has obviously teamed up with the producers of the upcoming Marvel movie, Avengers: Age of Ultron.
When the latter lands in the theaters, expect an ample amount of Samsung-made gadgets to appear alongside the whole galaxy of Hollywood hotshots, such as Robert Downey Jr., Chris Hemsworth, Chris Evans, Tom Hiddleston, Samuel L. Jackson, Idris Elba, and Scarlett Johansson, of course.
One of the gadgets that will make the rounds in the upcoming blockbuster will be an ultra-thin, see-through "smartphone" that will be used by Robert Downey Jr.'s character, Tony Stark/Iron Man.
Samsung claims that this "Starkphone" has been inspired by the Galaxy Note Edge, one of the company's more intriguing devices of late, and got displayed at CES 2015. Of course, this is not a functioning phone (a glass prop, actually), as the current level of technology has not yet lived up to what Tony Stark will sport in the movie. Bummer.
Apart from the smartphone that Iron Man will use, several other more "mundane" Samsung devices will be also making the rounds in Marvel's upcoming title.