Renders of alleged Google Pixel 3 XL Lite, Pixel 3 Lite leaked online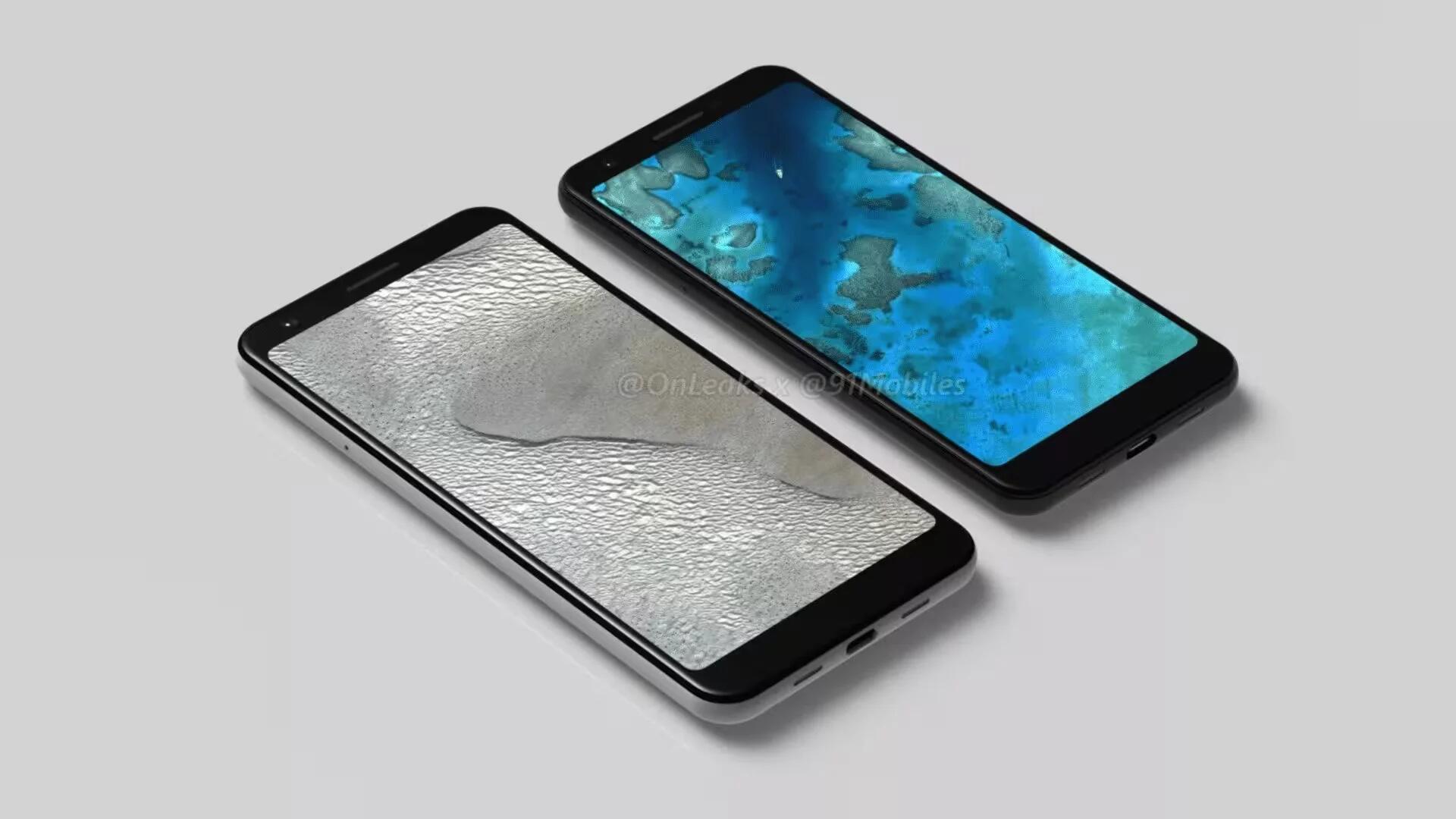 Recently rumors are circulating all over the internet about budget versions of Google Pixel phones. Now thanks @OnLeaks and 91Mobiles we have got new CAD-based renders of Pixel 3 Lite and the Pixel 3 XL Lite. While the existence of Pixel 3 Lite is rumored for some time now, this is the first time we are hearing the brand new Pixel 3 XL Lite.
And today comes your very first look at the Google #PIXEL3LiteXL + a fresh new look at the #PIXEL3Lite (names TBC)! 360° videos + gorgeous 5K renders + dimensions, on behalf of my friends @91mobiles -> https://t.co/kG26CSecsi pic.twitter.com/pnQIqLVa6I

— Steve H.McFly (@OnLeaks) December 9, 2018
These renders show both phones side by side where you can obviously tell where one phone is bigger and the one phone is smaller. However, unlike the existing Pixel 3 XL, the Lite version of the phone will actually feature bezels around it and will be doing away with the notch. We are not sure why that is, perhaps creating an edge-to-edge display is more expensive, and keeping it budget-friendly is one of the alleged features of the phone.
The Pixel 3 Lite will feature a mid-range Snapdragon 670 processor and a 5.5-inch display.
While the larger Pixel 3 XL Lite will have a 6-inch display with 2,220 x 1,080 resolution and it has been rumored to use a Snapdragon 710 processor, but 91Mobiles could not obtain confirmation.
Both phones have 4GB RAM, a 12MP rear camera, an 8MP front camera, and 32GB of internal storage (a more expensive 64GB version might be available). It also appears that there Will not be a dual camera design, although it looks like Google could have retained the headphone jack. There does not appear to be an SD card slot, which would be an odd omission from a budget phone, but Google hasn't made a phone with SD support since the Nexus One.
It is not certain when the bigger handset would arrive (provided the leaks are accurate), although it would likely ship alongside the more diminutive version. There is still no confirmation about the launch price and where the phones will be available. Fingers crossed that both phones make their way to the United States.